Events
Think you can outpace the MBTA? You've got a chance to prove it
"Beat the T" is this weekend.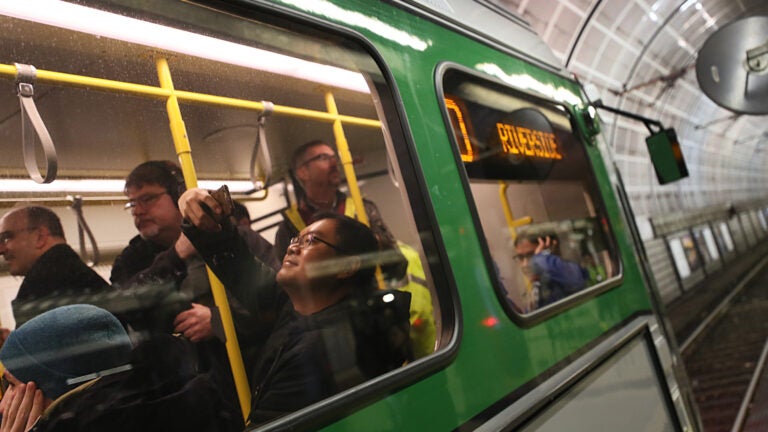 It's a battle of man versus machine on Saturday, when a group of runners will challenge the MBTA to their destination.
Marathon Sports and Brooks Running have teamed up for "Beat the T," a race starting at Marathon Sports's Brookline shop. Runners of all ability levels will set off around 1 p.m., while another group hops on the Green Line.
After the dash down Beacon Street, both groups will meet up at the Boston Marathon Expo. No matter which team proves victorious, everyone is invited to celebrate at the Brooks booth.
The event is free, but those planning to attend can register online.
"Beat the T;" Saturday, April 13 from 1 p.m. to 2:30 p.m.; Marathon Sports, Brookline; free; all ages.