Events
Check out the eclectic hats at the 2019 Party in the Park fundraiser
The fun went to their heads.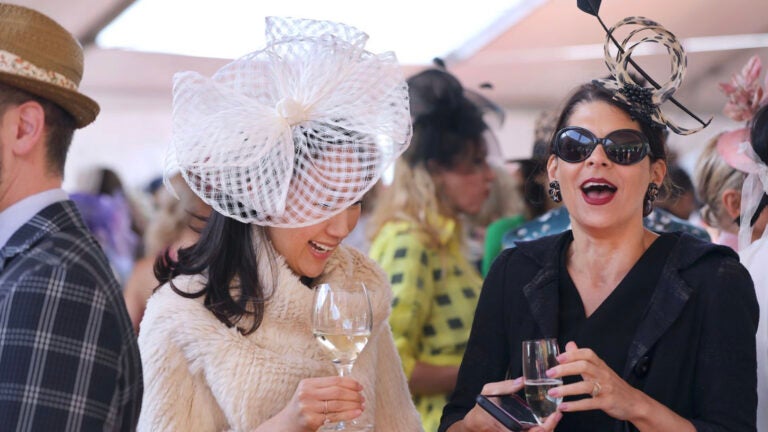 They came wearing hats — all colors and shapes and sizes of hats — as the crowds do for Party in the Park, the fundraiser for the Emerald Necklace Conservancy.
The spring celebration, which has raised $10.3 million over the past 16 years, supports the chain of local parks known as the Emerald Necklace, designed in the late 1800s by Frederick Law Olmsted. This year, the luncheon took place Wednesday at Franklin Park and was set to include the presentation of the Liff Spirit Award to Kathryn Ott Lovell, commissioner of Philadelphia Parks & Recreation.
Also on the guest list: Michael Dukakis, the former governor, and Kitty Dukakis; fashion designer Jason Wu; Emerald Necklace Conservancy president Karen Mauney-Brodek; event founder Wendy Shattuck ; and chairs Catherine Creighton, Danielle Frissell, Kathleen Taradash McIntyre, Holly Safford, and Catheline van den Branden.