Events
The Caribbean Rum and Food Festival is caught up in the aftermath of Hurricane Dorian
The third annual festival will celebrate with rum, food, and music to help recovery efforts on Sept. 14.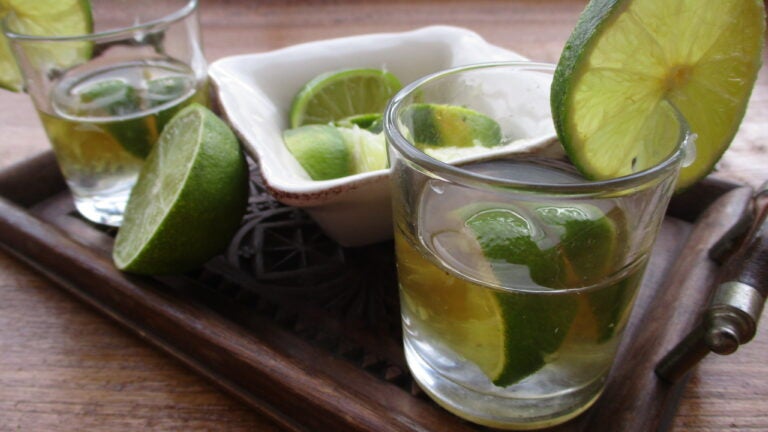 The day after Labor Day, the organizers behind this year's Caribbean Rum and Food Festival, which unfolds at the Reggie Lewis Center on September 14, were left scrambling.
Since Tropical Storm Dorian strengthened into a massive hurricane and slammed the Caribbean, the Authentic Caribbean Foundation and the festival's founder, Andrew Sharpe has been struggling to help the worst hit communities.
"Ten dead," Sharpe said, "and still so many communities we haven't heard from. I'm stressing a lot. We need to capture the data and find out what needs to be done. I am trying to lean on people to get help to where it is need, and mobilize aid," said the Jamaica native.
"This is all for good," he said of the festival's purpose whose proceeds help support the foundation's mission of serving children with disabilities in the Caribbean and the diaspora. "We are currently putting together backpacks with supplies to send to the islands. We need to help the kids in the Bahamas. Everything is washed away. That's a lot of water. We want to get them school items and toys. The community is devastated."
Yet, he managed a hearty chuckle as his attention turned to the third annual festival, a celebration of Caribbean culture that highlights the region's rum, food, and music.
"We have 30 different rums throughout the Caribbean," Sharpe said. "There are the cocktails like the Bahama Mama and the Painkiller." He laughed harder at the mention of the potent fruity rum drinks. Like many, he no doubt has his own "rum diary" memories of encounters with this raucous spirit out on the exotic islands.
"We have a bar for tasting the different rums and we will have a mixologist demonstrating how to make the Painkiller and the Cremas, which is made with Haitian rum and coconut milk." The event is 21-plus and tickets include varying amounts of rum punch and unlimited jerk chicken. The rest is pay as you go.
Local Caribbean restaurants will be serving traditional foods, like jerk chicken, patties, and curried fish; there will be crafts, both Caribbean and African. Musical guests will bring a range of sounds, from soca, which originated in Trinidad and Tobago, to reggae, now a pan-Caribbean constant.
"The focus of our mission has changed since the storm," Sharpe concluded. "But this festival is important beyond the rescue mission. It is important to support the GDP and increase exports. For the Caribbean, that is rum."
Caribbean Rum and Food Festival; Saturday, Sept. 14 at 12 p.m.-3 p.m. and 4 p.m.-8 p.m.; Reggie Lewis Track and Athletic Center, 1350 Tremont St., Boston; $45-$100; 21+; caribbeanrumfoodfestival.com.