Events
Here's a map of the St. Patrick's Day Parade route (updated)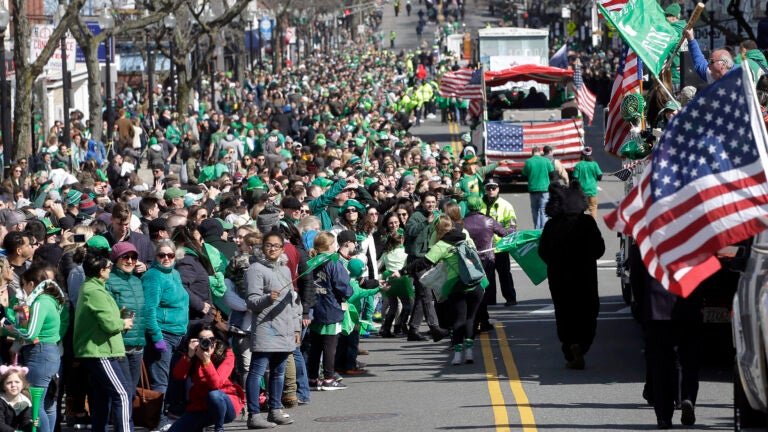 Update:
On March 9, after the time of this article's publication, Mayor Marty Walsh announced that the 2020 St. Patrick's Day Parade is cancelled due to the coronavirus outbreak.
"This decision is being made out of an abundance of caution to ensure that we are doing what is needed to keep the residents of Boston safe and healthy," Walsh said in a statement.
Read Walsh's complete statement here.
---
Previously:
Organizers expect more than 1 million people at this year's 119th St. Patrick's Day Parade in Boston, which start at 1 p.m. on March 15, 2020.
Below is a map of this year's parade route, followed by a detailed description of the streets it will follow.
The parade will begin outside of the Broadway MBTA station at 1 p.m. and then go down West Broadway to Perkins Square, and along East Broadway to P Street. From there, it will follow East Fourth Street to K Street, then East Fifth Street to G Street. Then it will go by Excel High School to Thomas Park to Telegraph Street. Then it will head to Dorchester Street and continue through the intersection at Old Colony Avenue to Andrew Square before finishing on Dorchester Avenue.
Get details about this year's St. Patrick's Day Parade in Boston.