Events
A guide to celebrating Kwanzaa 2020 in Boston
Observe the seven principles with these Kwanzaa events, recipes, and more.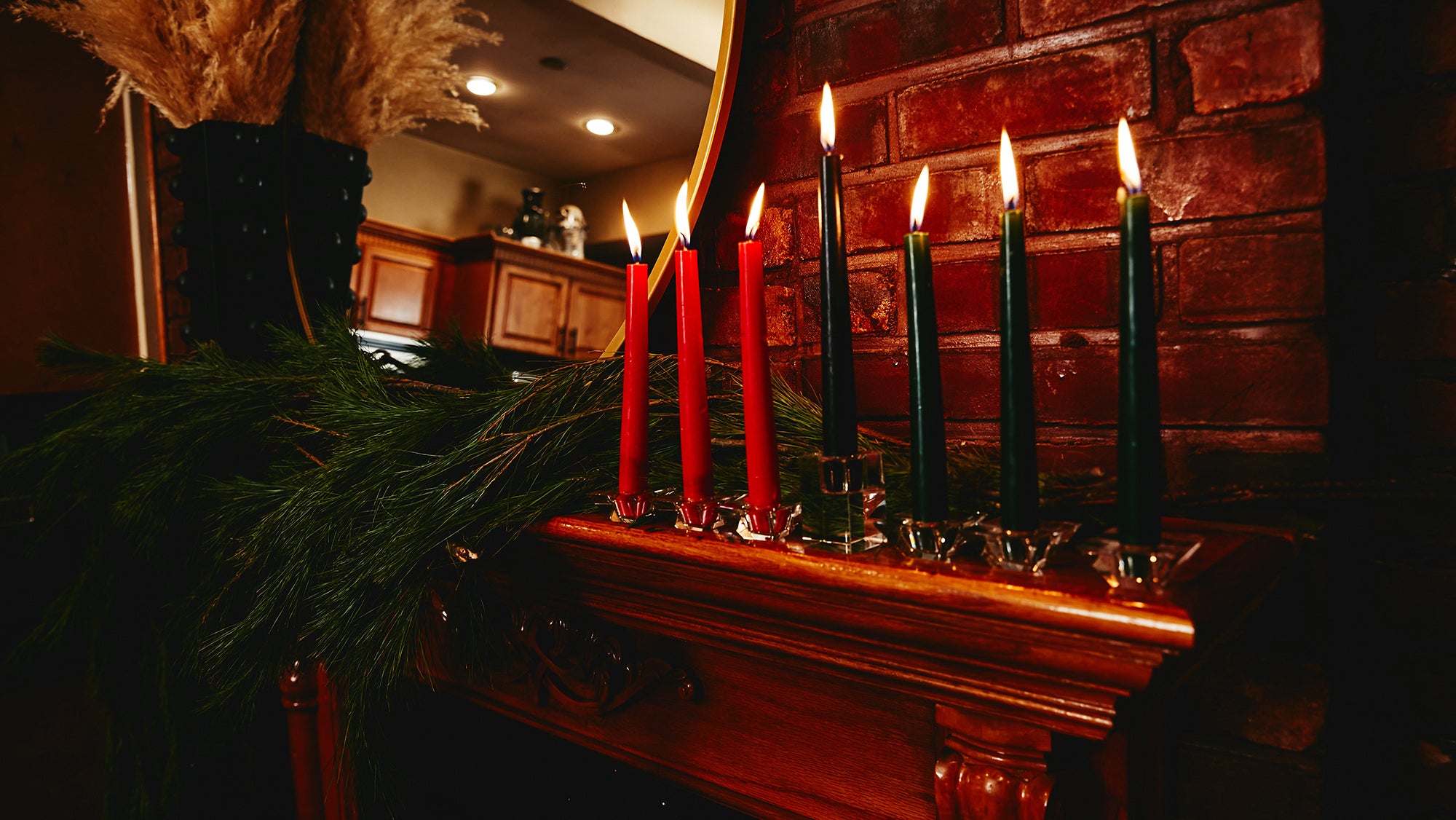 There's never been a Kwanzaa quite like this one.
Like most holidays in 2020, Kwanzaa's seven-day celebration will look markedly different than in years past due to the coronavirus pandemic.
Starting Dec. 26, those who observe the seven-day cultural holiday will honor the seven principles of African culture, starting with Umoja (Unity), followed by Kujichagulia (Self-Determination), Ujima (Collective Work and Responsibility), Ujamaa (Cooperative Economics), Nia (Purpose), Kuumba (Creativity), and Imani (Faith).
"More people are starting to focus on who they are, and what they want their families to experience — empowering cultural stories that get our brains from up under the foot of oppression," Janine Bell, the president and artistic director of Elegba Folklore Society in Richmond, Va., told The New York Times.
While Kwanzaa can involve exchanges of small, often handmade gifts, it doesn't typically involve the capitalist excesses of the modern-day Christmas celebration. That being said, many make a point to support Black-owned businesses during the holiday.
Musau Dibinga, the executive director of cultural organization OrigiNation Inc., has helped lead past in-person Kwanzaa celebration kickoffs in Roxbury. She held a Kwanzaa Bazaar selling inexpensive gifts at the arts center's headquarters this past weekend.
"Everyone thinks Kwanzaa is a Black Christmas. But it's not,'' Dibinga told The Boston Globe in 2011. "It's more of a spiritual celebration. The goal is to live the seven principles of Kwanzaa throughout the year and not just these seven days.''
Here's what you need to know about celebrating Kwanzaa in Boston during the pandemic.
How to safely celebrate amid COVID-19:
The safest way to celebrate Kwanzaa, like other holidays in 2020, is either virtually or with immediate members of your household. During his Tuesday press conference, Gov. Charlie Baker reiterated that with swelling case numbers and a surge in hospitalizations following Thanksgiving, the best way to stop the spread of COVID-19 is to refrain from attending informal gatherings with others.
"Before Thanksgiving, our hospital acute beds were about 67 percent occupied," Baker said. "By December 15, that shot up to around 83 percent occupied, and we've only recovered one percentage point since that peak. Our hospitals are now under significant pressure, and we're heading toward another period this holiday stretch where we're likely to see another significant increase in cases and hospitalizations unless everybody plays a very different game than the one we all played at Thanksgiving." 
The state's most recent guidelines place a limit on private indoor gatherings to no more than 10 people, and private outdoor gatherings to no more than 25 people. Last month's stay-at-home advisory also states that residents should not leave their own homes from 10 p.m. to 5 a.m. except for essential needs.
Luckily, there are still virtual Kwanzaa celebrations that will allow you to celebrate the holiday safely this year.
Things to do:
BCIC Virtual Kwanzaa Celebration
Each evening starting at 7 p.m., the Black Community Information Center will host a virtual Kwanzaa celebration on Zoom, with each session celebrating one of the seven principles through music and community.
Boston Public Library Kwanzaa Celebration
Each year, the Roxbury and Parker Hill branches of the Boston Public Library celebrate Kwanzaa, typically providing stories, music, and crafts. This year will be the same, albeit virtually, with Tuesday afternoon's celebration featuring a candle-lighting, a sing-along, a drum performance with Akili of Chibuzo Dunun, and more. Additional info and a Zoom link for the 2 p.m. event can be found on BPL's Facebook event page or by emailing roxbury@bpl.org.
Black Joy Market: Kwanzaa Edition
Starting Saturday, the Black Joy Market in Roxbury will celebrate with its final open market of the season in honor of Kwanzaa. Featuring a curated group of local vendors and holiday music composed by Roxbury Sound System, you can visit the market from 1 to 5 p.m.
Attend a virtual Kwanzaa celebration anywhere across the U.S.
While the disadvantages of celebrating Kwanzaa during a pandemic are obvious, the physical distance opens new opportunities to celebrate with others across the nation and beyond. If you've never celebrated Kwanzaa before but are interested in learning more, the Kwanzaa Festival of San Antonio offers an online course to help cover the basics before its seven nights of virtual celebrations. If you want to learn West African dance, stepping, Zumba, capoeira, and more, the New Jersey Performing Arts Center has seven days of lessons among its Kwanzaa offerings.
What to eat at home (plus a recipe):
While food plays a large role throughout the seven nights of Kwanzaa, the Karamu Ya Imani, or Feast of Faith, is traditionally held on the sixth night, Dec. 31. Food from across the African diaspora is enjoyed: On any given table, you might find East and West African, Creole, Southern, and Cajun cuisines, with dishes ranging from Nigerian jollof rice and Cajun jambalaya to candied yams and collard greens.
To fill your own table, there are plenty of restaurants to order from around the Greater Boston area. Roxbury's Suya Joint offers excellent Nigerian cooking, like efo-riro, a vegetable stew served with fufu. Find fried African yams and ugba — oil bean salad with fish — at Obosá, a Nigerian restaurant in Roslindale, or rice pilau and sugoo at Fatima's Cafe, an East African restaurant in Worcester. Try red snapper marinated in a spicy Creole sauce from Highland Creole Cuisine in Somerville, jerk chicken from Jamaica Mi Hungry's Jamaica Plain or Allston locations, or a catfish dinner from Soleil in Roxbury.
Want to make a traditional West African dish at home? Chef Kwasi Kwaa, of Comfort Kitchen, which will soon open a restaurant in Dorchester, shared his recipe for ginger-braised goat with jollof rice. 
Jollof Rice
1 lg yellow onion, minced
1.5 tsp scotch bonnet chilis, minced
1 tsp garlic, minced
1.5 tsp ginger, minced
1 tsp tomato paste
4 lg tomatoes, puréed
2 cups vegetable stock or water
1 Tbs curry powder
1 Tbs salt
2 cups rice
1 sprig of basil
Sauté the diced onions, garlic, chilis, and ginger. Let caramelize, but not too browned. Add tomato paste and cook to let the tomato bloom out (cook out acidity).
Deglaze as needed with water or veg stock. Add tomato purée and let all the ingredients stew together for about 15 minutes. The flavor gets better the longer it stews for. 
Taste and adjust seasoning as needed, then add basil and let simmer for a few minutes.
Remove basil, add rice, and stir to coat. Add enough vegetable stock to cover rice. Bring rice to a simmer, then drop heat to low and cover.
Check rice periodically, stirring to make sure it's cooking evenly. For best results, allow rice to steam until it sticks to the bottom of the pan.  
Ginger-Braised Goat
3 lbs goat meat, cut into 2.5- to 3-ounce pieces
1 lg onion, diced
1 lg carrot, diced
3 pieces of ginger, roughly chopped
3 cloves of garlic, smashed
1 scotch bonnet pepper
½ cup red wine
1 Tbs tomato paste
1 quart of chicken stock
1 bay leaf
6 sprigs of thyme
Small bunch of parsley stems (optional)
1 tsp curry powder
Salt and black pepper
Season the goat generously with salt and pepper in a large oven safe pot or dutch oven. Brown the meat.
Remove meat from pot and add carrot, onion and ginger. Lightly sauté until onions are soft and translucent, then deglaze the pot with red wine and let it reduce.
Add tomato paste and allow to bloom out.
Add thyme, bay leaf, and parsley stems (tied together if possible, makes it easier to fish out at the end)
Add meat back in, nestled as close together as possible.
Add stock until meat is just submerged and braise in the oven at 325F for about 1 1/2 hours or until tender. After meat is cooked, remove from braise liquid, remove bundle of herbs.
Let sauce cool and skim fat from top, pulse sauce in a food processor, and serve sauce with goat.
http://bgmcreative.survey.fm/how-are-you-celebrating-kwanzaa-during-pandemic