Events
There are now two 'Secret Boston' companies, and things are getting ugly
After 10 years in the events business, Secret Boston has competition from a second "Secret Boston" and the multinational startup that runs it. Now, both companies are lawyering up.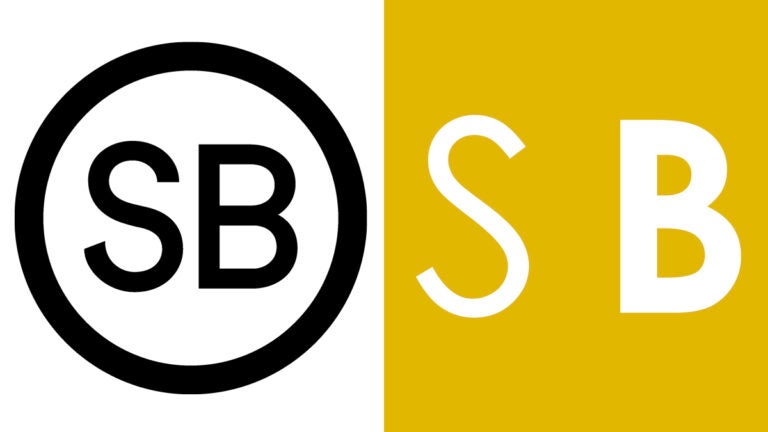 After a year of pandemic-influenced living, Bostonians are beginning to make plans to socialize in the not-so-distant future.
Back in March, the perfect opportunity to make post-vaccine plans arrived when tickets went on sale for "Imagine Van Gogh," a visually stunning exhibit that arrives at the SoWa Power Station in December.
In the rush to secure tickets, some people didn't notice that there were actually two nearly identical events dedicated to the late Dutch painter. Along with "Imagine Van Gogh," there is "Van Gogh: The Immersive Experience," another traveling exhibit promising dazzling projections of the artist's works that has been advertised on social media.
Even more confusing for customers was that tickets for "Van Gogh: The Immersive Experience" were sold by a company operating the website SecretBoston.com and posting on social media as "Secret Media Boston." That company, the European-based Fever, is not affiliated with Secret Boston, the events-focused community that, since 2011, has been sharing advice on things to do in Boston.
Michelle McCormack, the founder of the original Secret Boston, told Boston.com she has been "inundated" with calls and emails for weeks from customers who worry they've been duped, saying they purchased tickets because they believed they were buying from an organization that has been plugged into the local events community for over a decade. People expressed confusion on Secret Boston's Facebook page about the similar events, along with concerns that Fever (which also does business as Fever Up and Fever Labs) hadn't named a location for "Van Gogh: The Immersive Experience," which is set to arrive in Boston this September.
"Our team has been in damage control mode ever since Fever started selling the Van Gogh tickets in Boston," McCormack said. "Apparently many people are unhappy with their purchase and are looking to us, the original Secret Boston, for remedy since they fully believed they were buying tickets from us."
What began with consumer confusion has morphed into a potential legal showdown between the two entities. Fever, which uses the "Secret [City]" branding in 75 cities worldwide, sent McCormack a cease-and-desist letter in which it demanded she stop referring to its company and event as "shady" or "a scam." 
McCormack isn't backing down. She has retained her own lawyer and continues to post pointed updates on her website and social media pages. Visitors to McCormack's SecretBoston.net are now greeted by a header image advertising tickets to "Imagine Van Gogh," with the message, "Secret Boston officially endorses this Van Gogh event… the one with a location."
Two Secret Bostons
Since 2011, Secret Boston has made a point of being a go-to destination for news on things to do in the Boston area. Its email list reaches more than 100,000 users, and a private Facebook group with more than 45,000 members features events shared by approved "ambassadors," ranging from organizations like the Cambridge Office of Tourism or Boston Design Week to individuals who are plugged into the local arts and culture scene.
Along with the Facebook group and a website, SecretBoston.net, Secret Boston also occasionally partners with brands or organizations like Lyft, Red Bull, and REI to host events. While McCormack said Secret Boston is not her primary business or method of income, she is nevertheless protective of it. She is also upset at what she perceives as an overseas company swooping in and doing business on the back of her brand's reputation.
"Our team has spent a decade building strong relationships and goodwill with the City of Boston," McCormack said. "It is our responsibility to protect the community from outside entities using the Secret Boston name to confuse them into commerce, or any other action. We will continue to operate Secret Boston as we always have — nothing will change."
Fever, which operates SecretBoston.com, is a start-up company based in Madrid and London which recently secured $70 million in funding from international tech giants like Rakuten and Alibaba, according to TechCrunch. Its CEO, MIT grad Ignacio Bachiller, was named to Forbes magazine's 30 Under 30 list in 2019 in the "Big Money" category for his work on Fever. Claiming to help "over 40 million people every month to discover the best experiences in their cities," the company is producing dozens of events in 75 cities worldwide, including a blindfolded "Dining in the Dark" event coming to Boston later this year to a "secret" location that hasn't been announced. 
McCormack also said that in 2016, someone from Fever Up contacted her about selling Secret Boston, an offer that she rejected. According to his LinkedIn, Bachiller attended MIT from 2010 to 2014, a period of time when Secret Boston received significant press coverage and partnered with companies like Uber on events around the city. (Fever said it would not comment on McCormack's claim about an acquisition offer when contacted by Boston.com.)
Despite the initial confusion and the lack of a location, Fever's Van Gogh event is still on. Its partner, event producer Exhibition Hub, has successfully run art-focused experiences in the past. (In 2014, CNN called Exhibition Hub's Lego-focused exhibition "The Art of the Brick" a "must-see.") While the company faced complaints from customers catalogued by the Better Business Bureau, a Fever spokesman said the company has worked hard to resolve any outstanding issues.
"During the period of lockdown due to COVID, our customer service team experienced a strong wave of contacts, and some users may not have received an answer in time," the spokesman told Boston.com. "Our User Support capabilities have been reinforced and our response times steadily improved, although we still find ourselves launching incredibly successful events that produce peaks in the communications which we receive."
Things get ugly
It's clear why customers might be confused. Comparing the two companies side by side, both logos feature an "S" and a "B," back-to-back, inside a circle, with Fever using a yellow-and-white color scheme instead of Secret Boston's black and white. McCormack's company operates on Instagram as @SecretBoston, while Fever has @Secret_Boston. McCormack also said that while she tried to purchase the SecretBoston.com domain multiple times over the years, she had to settle for SecretBoston.net.
In March, Fever sent McCormack a cease-and-desist letter, calling her efforts to "defame" the company "illegal," and threatening to "escalate this matter" if McCormack did not stop.
"It has come to our attention that your company has been making disparaging statements about Fever and Secret Media Network through secretboston.net," the letter reads. "Specifically, we understand that you have accused Fever of being involved in a 'scam,' of being 'shady' and that you continuously misrepresent the terms of our products and offering. 
"These accusations are both false and damaging to our brand," the letter continues. "Your dissemination of this false narrative is concerning on many levels and may expose you (and those you work with) to legal action for both injunctive relief and damages."
For now, McCormack isn't sure how things will proceed. In an email to Boston.com, McCormack said she wants Fever to stop using the Secret Boston name, stop doing commerce in Boston, and to turn the SecretBoston.com domain over to her, adding that "it is the absolute right thing to do."
McCormack said she met with Fever representatives in March, at which point they asked her to "stop your PR campaign against us" and asked what her demands were. After not responding with terms by Fever's deadline, McCormack said the company has retained a large law firm, which she won't name.
"I assume they thought they could spend me out of this, shut me up, and send huge lawyers after me," McCormack said. "But that is not happening."
In McCormack's eyes, Fever's Secret Media Boston brand is in violation of Secret Boston's common law trademark, which has caused confusion among customers and damaged her company's reputation.
Fever, for its part, said in an emailed statement to Boston.com that it wants to "work closely" with McCormack.
"Our aim at Fever and the Secret Media Network (created in 2015, and currently present in over 50 cities worldwide such as Secret NYC, Secret LA, Secret Chicago, Secret London, Paris Secret, among many others) is to empower the community of event organizers and creators in each of the cities where we are present, and that of course also includes other media outlets and blogs," the statement read. "We hope to work closely with Ms. McCormack in order to make sure we can both represent our brands and purpose in a differentiated manner."
In the meantime, Fever is continuing to promote additional events in Boston. Earlier this month, it announced a candlelit performance of the works of Chopin coming to the city in September, promising "an intimate ambience in a beautiful venue bathed in candlelight" and "stunning architecture of the an [sic] iconic Boston building."
The location? A secret.
Get Boston.com's browser alerts:
Enable breaking news notifications straight to your internet browser.