Fashion
Reese Witherspoon's Elevator Pitch to Cara Delevingne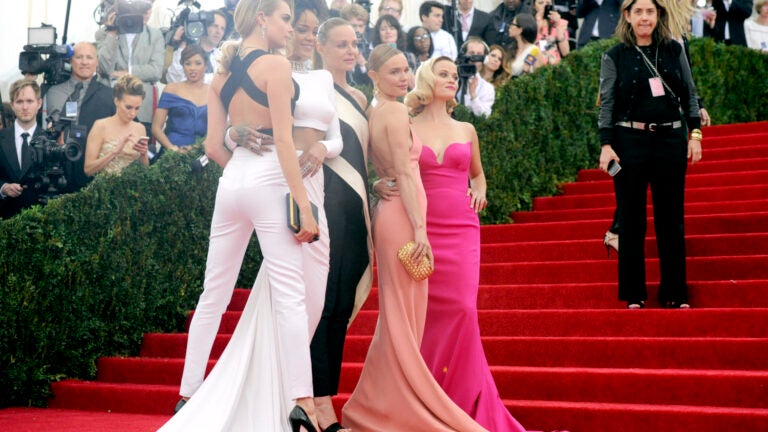 What goes on beyond the red carpet at the Met Ball is no longer a mystery, thanks to social media. Between the tweets, the live blogs, and the Instagram snaps, it's almost like we're there! (But we're not. We're waiting on next year's invite, Anna.)
Model du jour/fashion's resident wild child Cara Delevingne released two quick but very intimate Instagram videos featuring Reese Witherspoon, Zooey Deschanel, and Kate Upton in an elevator on the evening of the Met Ball. And Witherspoon — has quite the mouth on her.
Also, no one has any idea how to pronounce Cara's name — first or last.
"If you force me to say your last name, I'll be [expletive],'' says Witherspoon, phone in hand.
The group, judging by their wardrobe changes, were en route to or from the Met Ball after party. Deschanel pipes up with her own (incorrect) Southern-twang-ed version while Upton giggles in the background.
"I love you Care-rah — Car-ah,'' continues America's perpetual sweetheart/scary sorority mistress. "I don't know what your [expletive] name is.''
The videos have since been deleted (it was short-lived fun), but Witherspoon's advice will forever to live in transcribed infamy: "What's the most important thing in a name, for a girl — that a man can whisper it into his pillow.''
Also, it will live here, until the very litigious Oscar-winner has her say:
[fragment number=0]
[fragment number=1]
Oh, and if you're still wondering:
[fragment number=2]
h/t E! Online