Fashion
Research Suggests Anxiety-Inducing Smells Are the Real Reason You Don't Shop at Abercrombie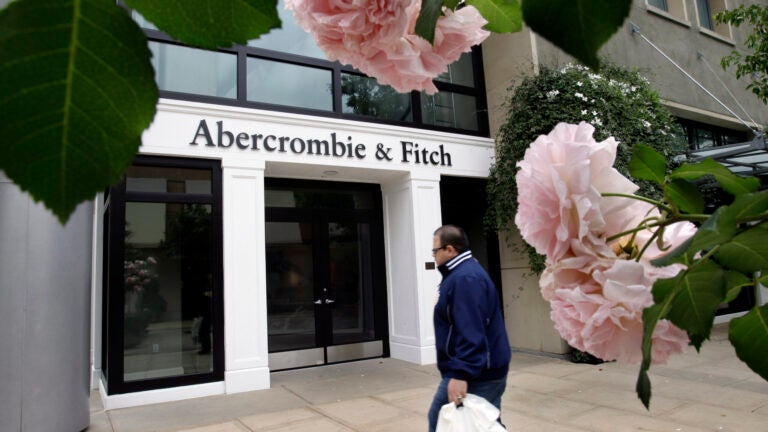 We outlined the proposed changes meant to revamp Abercrombie & Fitch* and all of its subsidiaries for the next generation of graphic T-shirt-loving teens, but will brighter lights and softer music really save the retailer? According to research, toning down their extremities — notably, the signature scent wafting through the air — won't be enough. The Huffington Post senior retail reporter Kim Bhasin interviewed Concordia Professor Bianca Grohmann, who said the smell of Abercrombie & Fitch stores may be causing anxiety in their shoppers.
According to Grohmann's research, certain odors, combined with specific shopping experiences can trigger a sense of anxiety in customers. For example, a lofty store with minimal merchandising with smells reminiscent of wide open spaces (think ocean breeze and fresh air) can make shoppers nervous. Likewise, a more cramped store full of merchandise can feel more overstimulating and incite a sense of anxiety in a shopper when heavier smells that allude to enclosed spaces are introduced.
Abercrombie & Fitch's scent of choice is their Fierce cologne, a men's fragrance that can't be done near justice with any other description than the one their site offers:
Packed with confidence and a bold, masculine attitude, Fierce is not just a cologne, it's a lifestyle. The clean scent of fresh citrus will grab her attention and warm musk will keep her interested. Rugged, classic, cool… live the tradition of Abercrombie & Fitch with our signature scent.
The incessant spritzing of the musk-based fragrance, suggests Grohmann, may be the root of some of the retailer's issues. In addition to other sensory stimulants that have been identified as potentially problematic triggers within the stores — the noise! the dark! the bare torsos! — the heavily masculine odor may lead some shoppers to feel excessively smothered.
"If you perceive some level of anxiety, you start to feel uncomfortable in the retail environment,'' Grohmann told Huffington Post. "You don't really want to stick around, you don't want to spend time in the store and you don't want to look at merchandise.''
* Full disclosure: This writer worked as a "brand rep'' at Hollister and Abercrombie for several summers between the years 2005-2008. She was tasked with dosing the sales floor with many sprays of said cologne more than a dozen times. She actually likes the way it smells though she suspects that it still lingers in her sensory memory — six years later.
h/t Business Insider