Fashion
Make way for how cute the Boston Public Garden ducklings are with knitted hats
A Boston company provided the knitwear.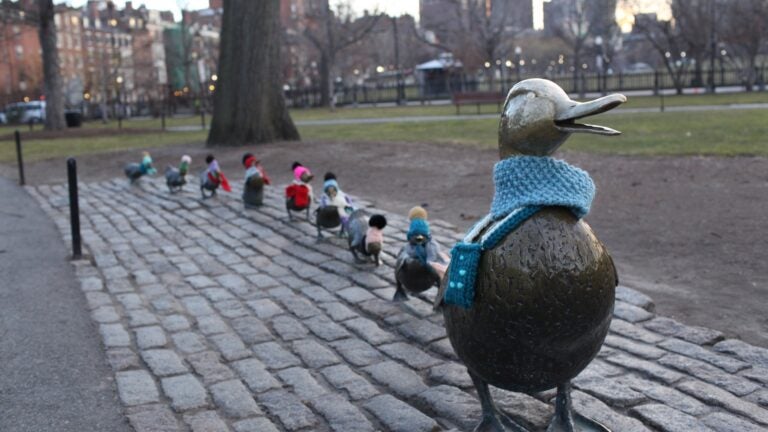 The Make Way for Ducklings statue in the Boston Public Garden were on the receiving end of some yarn bombing by Boston knitwear company Sh*t That I Knit (STIK), earlier this week.
Christina Fagan, founder and chief knitting officer of STIK, said that 10 members of her "STIK Clique'' went to the studio on Monday to knit the ducks' mini hats and scarves. Around 6 a.m. on Tuesday morning, Fagan, along with her parents and her photographer, Gretchen Powers, headed out to bundle the ducks up.
"It's been so fun to walk by there over the past couple days to see people taking pictures of them,'' Fagan said.
As Sh*t That I Knit pointed out on their Instagram account, this is potentially the first time that you can type "so ducking cute'' on your phone and actually mean it, no unintentional autocorrecting.
[fragment number=0]
[fragment number=1]
[fragment number=2]