Fashion
Check out these Boston vs. New York 'city rivalry' sneaker designs
Care of a collaboration between New Balance and Cambridge's Concepts store.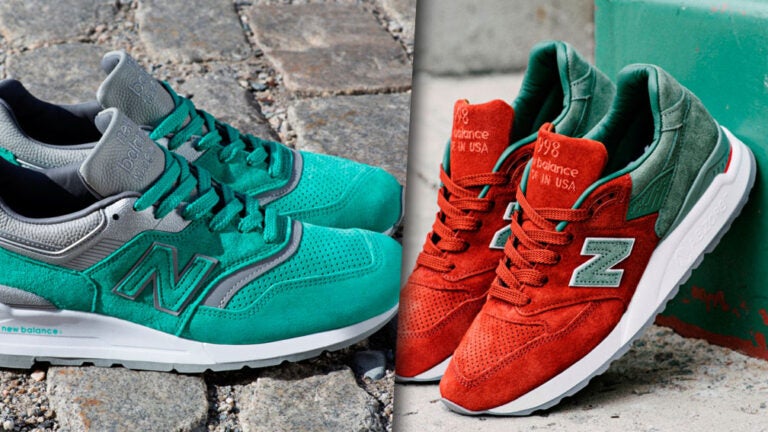 Boston and New York's longstanding sports rivalry has stepped off the field and into the fashion world with a new "City Rivalry Pack" from New Balance and Concepts, a sneaker boutique that started in Harvard Square.
For their 20th anniversary, Concepts—which only has locations in Cambridge and New York City—released a set of sneakers in collaboration with Brighton-based athletic company New Balance that pits the two cities against each other.
The "City Rivalry Pack" debuts just in time for baseball season, paying homage to the "most notorious teams hailing from the East Coast," according to the company.
The Boston design is modeled after the scenery in and around Fenway Park, incorporating a red clay color of baseball diamonds and the green facades seen along Yawkey Way. This New Balance 'Made in the USA' 998 sneaker is available exclusively at Concepts in Harvard Square until April 15, at which point it'll also be available online at www.cncptsintl.com. It retails for $219.95.
The New York model takes cues from the historic Bronx hometown team's logo, adopted in 1909, with a teal and gray color combo. This New Balance 'Made in the USA' 997 shoe is $239.95 and currently available in the New York City store. It will be also be available online starting April 15. (But details, schmetails on this second design, right?)