Finance
Are you paying too much for cable? 7 ways to save money on your bill.
It's a good idea to compare your town's providers.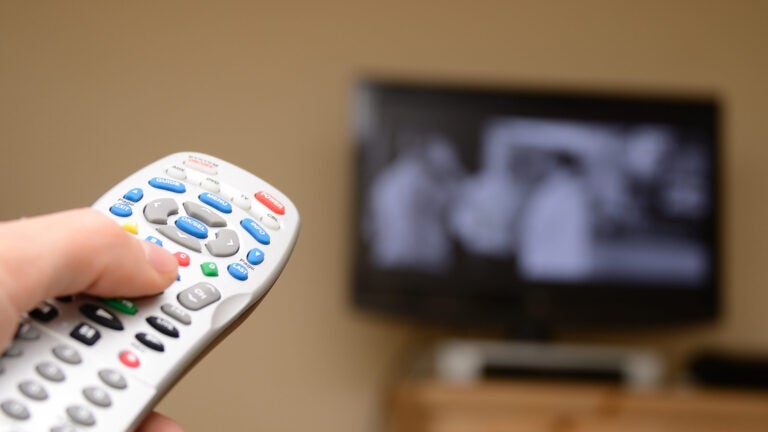 Do you think you're paying too much for cable television?
There are steps you can take shave dollars off your cable TV bill, according to the Massachusetts Department of Telecommunications and Cable (DTC).
"Our office serves as a resource to help subscribers understand their monthly cable bills and their rights concerning cable billing practices," Karen Charles Peterson, DTC commissioner, said in an emailed statement. "We encourage consumers to contact our office or visit our website at mass.gov/dtc to obtain additional information about the responsibilities of cable providers."
"It always pays to be a smart shopper, and that is as true of cable service as anything else," Edward A. Palleschi, undersecretary for the Office of Consumer Affairs and Business Regulation, said in an emailed statement.
The DTC offered the following tips to help you money on your next bill.
1. Don't buy more than what you use.
How many channels do you really watch? The DTC recommends you request a channel lineup for available programming packages, then subscribe to the lowest programming tier that suits your needs.
2. Routinely review your subscription.
Palleschi recommends reviewing your subscription to ensure you aren't paying for items you don't want or need.
Cable subscribers can change channel lineups after subscribing, according to the DTC. You can also request a subscription downgrade at no cost within the 30-day period following the receipt of a channel removal notice.
3. Ditch unused equipment.
Most cable providers charge monthly fees for additional equipment such as a digital video recorder or DVR. Return any extra equipment that's not in use to save a few dollars each month.
4. Buy your own cable modem.
You can avoid monthly rental fees by purchasing your own cable modem. Just make sure it's compatible with your cable provider's network and services.
5. Pay attention to premium cable subscriptions.
Your cable provider may offer initial promotions that include premium stations such as HBO, Starz, and Showtime. To avoid getting billed for those premium stations, make sure you request that the station be removed before the end of the promotion.
6. Find out if you are eligible for discounts.
Seniors, as well as those who meet certain income requirements, may be eligible for discounts, so ask your provider about any discount programs. For example, in Boston, Comcast and RCN offer a senior discount for basic cable subscribers, according to the DTC.
7. Compare providers.
If your community has more than one provider, it's worth comparing them, Palleschi said. You can also contact your provider to see if you qualify for a better rate.
Here is the DTC's list of cable providers, as of October 2019, in the Greater Boston region:
Arlington: Comcast, RCN, Verizon
Avon: Comcast
Belmont: Comcast, Verizon
Boston: Comcast, RCN, Verizon
Braintree: Comcast, Verizon
Brookline: Comcast, RCN
Cambridge: Comcast
Canton: Comcast, Verizon
Chelsea: Comcast
Dedham: Comcast, RCN, Verizon
Dover: Comcast, Verizon
Everett: Comcast, RCN
Foxborough: Comcast, Verizon
Framingham: Comcast, RCN, Verizon
Holbrook: Comcast, Verizon
Malden: Comcast, Verizon
Medfield: Comcast, Verizon
Medford: Comcast, Verizon
Melrose: Comcast, Verizon
Milton: Comcast, RCN
Needham: Comcast, RCN, Verizon
Newton: Comcast, RCN, Verizon
Norfolk: Comcast, Verizon
North Reading: Comcast, Verizon
Norwood: Comcast, Norwood Light Broadband, Verizon
Plainville: Comcast
Quincy: Comcast
Randolph: Comcast, Verizon
Reading: Comcast, Verizon
Revere: Comcast, RCN
Sharon: Comcast
Somerville: Comcast, RCN
Stoneham: Comcast, RCN, Verizon
Stoughton: Comcast, Verizon
Wakefield: Comcast, RCN, Verizon
Walpole: Comcast, Verizon
Waltham: Comcast, RCN, Verizon
Watertown: Comcast, RCN
Wellesley: Comcast, Verizon
Weston: Comcast, Verizon
Westwood: Comcast, Verizon
Weymouth: Comcast
Winchester: Comcast, Verizon
Winthrop: Comcast
Wrentham: Comcast, Verizon
Correction: Norwood Light Broadband has been added to the cable offerings in Norwood. Boston.com regrets the omission.