Food
This new Roxbury brewery has been a long time in the making
Backlash Beer Co. finally has a tap room.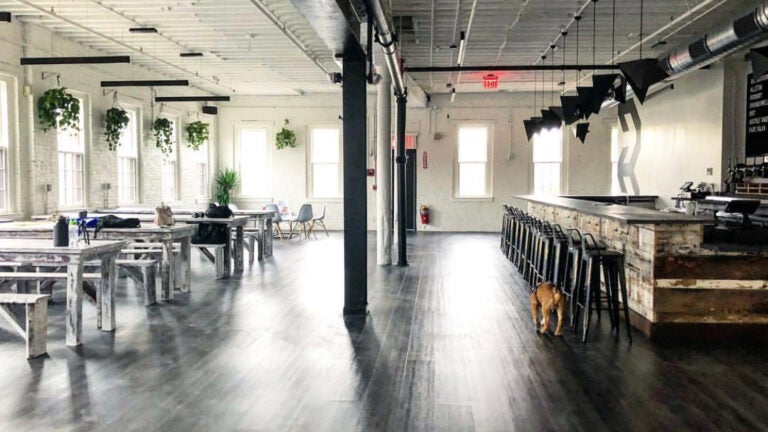 At seven years old, Backlash Beer Company is, remarkably, one of the OG's of the Massachusetts brewing industry.
Backlash burst onto the scene at the same time as breweries like Night Shift, Mystic, and Pretty Things, back when just the idea of craft beer played as novel and shelf space seemed unlimited. Some breweries (like Pretty Things) have closed since, but many more have opened, bringing the nationwide total to more than 6,000 at the end of last year, according to the Brewers Association.
The revolution has come, and there are now nearly as many breweries in Massachusetts as there are state representatives on Beacon Hill, which is why the latest news from Backlash — that the brewery is opening its first taproom, in Boston proper no less — is so significant.
"There's been such explosion in the number of breweries and also in the way that the consumer's palate has changed,'' says Backlash cofounder Helder Pimentel. "Us being seven years old almost makes us one of the grandfathers of this industry in Massachusetts because so much has happened.''
Housed in an old piano factory in Roxbury, the new Backlash space allows the company to do things both old and new. Beers like Groundswell, a Belgian blonde, and Salute, a double IPA, have been there from the beginning, and still are. New is the company's first lager, fermenting away in tanks and to be served in November. The taproom, which had a soft opening in September, is currently pouring six beers, with taps for 10.
"That's already a huge change from what we've been brewing,'' says Pimentel. "Before when we were brewing for distribution, we're not really going to do a lager, because we're not known for them. What this does is allow us to serve beers in the taproom that we aren't worried about sitting on a shelf. It kind of frees us up creatively.''
IPAs popularized in distribution will also be featured, including Bad Decision Juice and the rotating neighborhood series. Movie nights featuring one hilariously bad film and one good one will be held weekly.
Backlash Beer Co.'s new taproom (152 Hampden St, Boston) is open Tuesday through Sunday. A grand opening party is scheduled for Saturday, Nov. 3, from noon to 11 p.m.