Growing Wisdom
How to grow grass this spring—without the brown spots
It loves to grow in cool, moist weather.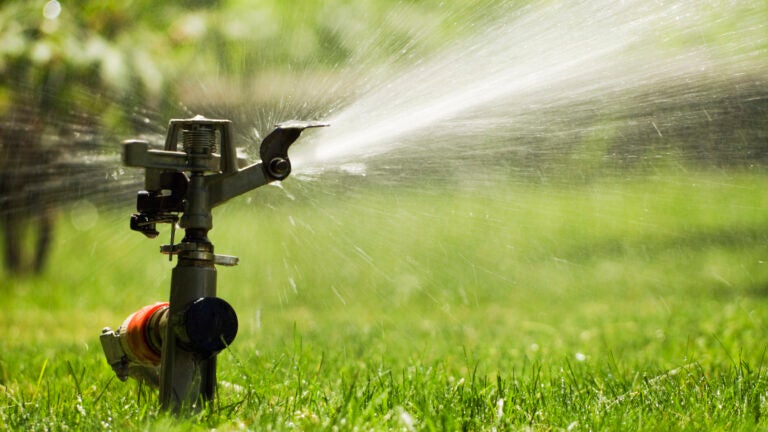 I've gotten several questions about when the best time of year is to plant grass seed and if you can plant it now. Yes, you can plant grass seed during this time of year—in May—and it will germinate. In reality, you can get grass seed to grow even in the heat of summer; it's just much more difficult.
Grass seed needs to be kept evenly moist, make good contact with warm soil, and not dry out once it does germinate. The reason you often hear experts tell you that fall is the best time to plant grass is because, during early September, the soil is warm, the longer nights bring more dew (which helps keep the seed from drying out), and the shorter days don't dry out the soil as quickly.
In order to keep the grass seed from drying out this time of year, you may need to water lightly twice or even three times a day. You can get a timer for your sprinkler system that will accomplish this nicely.
Choosing the correct grass seed is an entirely different issue. I like to use some of the shorter grasses, like the newer fescues. These grasses perform well in our northern climate and are drought resistant. Kentucky blue grass is not as tolerant of dry weather. Stay away from seed mixes with annual grasses in them. The grass will germinate quickly, but I have had trouble with dead spots in the lawn after the annual grass dies.