Health
Mummy viewing: Mass. General invites public restoration day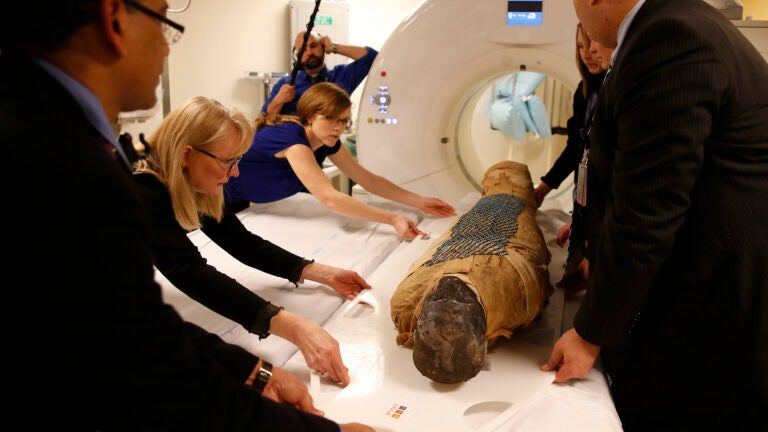 Meet Padi. The 2,500-year-old mummy that resides at Massachusetts General Hospital is undergoing some restoration work on Friday from 11 a.m. to 3 p.m., and the hospital has invited the public to watch in the operating theater of the historic Ether Dome on the hospital's Fruit Street campus.
The Globe reported in March that a Mass. General team, with the help of a donor, put the Egyptian mummy, called Padihershef, through imaging tests to learn more about his life and death. Here's what Globe staff reporter Meghan E. Irons wrote then:
What little is known of Padihershef was gleaned by experts from the heilographics on his inner and outer coffins. He was an unmarried stonecutter from Necropolis who tunneled into cliffs to make tombs for the nobles. He was the son of Her-ibes-enes and Iref-iaen-Hershef, his father. And he lived a simple life, dying sometime in his 40s.
He was buried in Thebes where he worked.
Padihershef made his debut in North America in April 1823, brought by a wealthy Dutch merchant named Jacob Van Lennep, who was counsel general to the Netherlands. He brought the mummy as a gift to the City of Boston. It was believed he also did it to impress his New England in-laws.
Restoration experts on Friday will remove salt deposits from the mummy's head and face before putting it into a new custom-built case to be displayed alongside its coffin in the Ether Dome, where Padihershef has resided since 1823.