Health
Winterize your diet with these five superfoods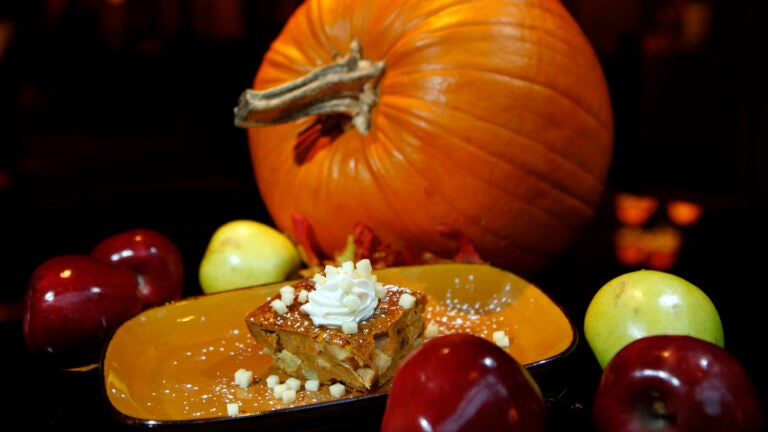 With peaches, blackberries, and summer squash getting harder to find on supermarket shelves, it's time to switch over to cold-weather fruits and vegetables that pack a strong punch of antioxidants, vitamins, and other plant chemicals. Last week, I made a tasty winter stir-fry from a bunch of items sitting next to each other in the produce section: fresh kale (bagged and rinsed), red onions, butternut squash (already peeled and sliced), fresh ginger, and firm tofu cooked in a little olive oil and 1/2 cup of vegetable broth.
I added some steamed brown rice and had a filling dinner perfect for a cold winter night. My sister-in-law told me she makes a similar dish but adds prepared gnocchi instead of rice to the stir fry.
As you plan your menus this week, consider trying these five superfoods that nutrition experts at the Cleveland Clinic dubbed the five foods to "Fall'' for due to their high quality nutrient content.
1. Pumpkin
This orange superfood may actually have antimicrobial properties. For example, a 2009 study found that proteins found in the pumpkin rind inhibit the growth of the Candida fungus that causes yeast infections and diaper rash. Pumpkins are also loaded with plant chemicals called carotenoids that have cancer-preventive effects. You can add sliced pumpkin to a stir fry or microwave fresh pumpkin halves—cook on high power for seven minutes per pound—and scoop out the cooked flesh to use as a filler in a lasagna or casserole.
2. Sweet potato
The orange flesh of sweet potatoes contains a powerful antioxidant called beta-carotene. It's also plentiful in fiber, has some protein, and is packed with vitamins A and C. Here are some great recipes for sweet potato pie and fries.
3. Pomegranates
These fall fruits might help the body stave off the spread of cancer. A 2010 study found that components in pomegranate juice helped to inhibit the movement of cancer cells by weakening their attraction to a chemical signal that promotes the spread of cancer. You can buy one fresh, slice it open, and eat the juicy seeds as a snack. Trader Joe's, Walmart, and Sam's Club all sell chocolate-covered pomegranate seeds, but stick to a small handful of the chocolate ones since they're loaded with calories.
4. Apples
In a US government list of 100 healthiest foods, two apples—Red Delicious and Granny Smith—ranked 12th and 13th. That's because apples contain antioxidants and a soluble fiber called pectin. These beneficial components might explain why a 2012 study found that eating an apple a day for a period of four weeks lowered harmful LDL cholesterol. Chewing apples also stimulates extra saliva production, which helps reduce tooth decay. Other studies suggest that those who regularly eat apples have less cancer, diabetes, and gastrointestinal problems like irritable bowel syndrome.
5. Brussels sprouts
Yes, they're the vegetable everyone loves to hate, but the steam-in-the bag varieties on freezer shelves microwave easily and come out crisp rather than soggy. If that doesn't convince you to try them, maybe the latest research will. Brussels sprouts were found to contain certain compounds that protect against DNA damage, which could lower your risk of age-related diseases such as cancer, heart disease, and Alzheimer's disease. To lessen the bitter taste of the sprouts, try drizzling a little lemon juice or olive oil over them, or flavor them with a sprinkling of garlic or Parmesan cheese.
[fragment number=0]