Health
Rise in health problems from Spanx, corsets, and shapewear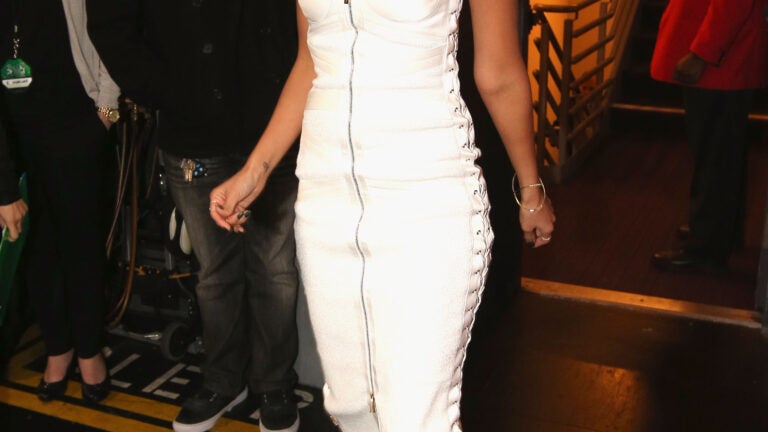 After actress Jessica Alba swore that she shed all the weight she gained during pregnancy by wearing a tight-fitting corset for three months, the British "corset diet'' has been making the rounds. The theory behind it is that by constricting the waist, the internal volume of the stomach is reduced so you eat less, but doctors warn that the compression can also cause health problems.
TheCorsetDiet.com website claims that the $200 corsets it hocks "literally leaves you with a contented feeling on the eating of a smaller adequate meal'' and predicts a weight loss of 1 to 2 pounds a week.
But a Yahoo Shine blogger tried wearing a corset for a week and said she felt like she was "going to barf'' 30 minutes after eating a Thai noodle dish for lunch. It did, though, prevent her from binge eating.
Besides the usual complaints of this being yet another fad diet that's doomed to fail the minute the corset is scrapped, some physicians have expressed alarm of its potential dangers. New York bariatric physician Dr. Jyotindra Shah told the Huffington Post that "long-term use of a corset can bruise internal organs, damage skin and restrict breathing.''
Shallow breathing from the chest compression can lead to light-headedness, while the garment's pressure and rubbing against the skin can cause rashes, said Dr. Orly Avitzur, a neurologist and medical advisor for Consumer Reports who has written extensively about the risks of shapewear.
She's seen firsthand a growing number of women coming into her Tarrytown, New York practice with nerve problems that result from wearing skinny jeans and shapewear like Spanx that compress the abdomen, butt and thighs. "It's a trend even among thin teen athletes to wear one or even two Spanx all day,'' Avitzur told me.
One 15-year-old soccer player came to see her complaining of pain, numbness, and tingling on the side of her thigh — resulting from a pinched lateral femoral cutaneous nerve due to too much compression. "I didn't think at first to ask her if she wore Spanx since she was so thin, but it turned out she did.''
The girl had also been to a gastrointestinal specialist for stomach pain, which resolved along with the nerve problem after she stopped wearing the shapewear.
"I told my patient to ditch the Spanx, and retire her skinny jeans as well,'' Avitzur wrote in this blog post for Consumer Reports.
Some wearers may also experience reflux and heartburn from compression garments; a few even develop vaginal yeast infections and bladder infections, Avitzur added, especially if they put off going to the bathroom because it's too hard to remove their undergarments.
Men, too, can develop nerve pain and digestive problems if they wear skinny jeans or a belt that's too tight. And, yes, also if they wear Spanx, which are available as a men's line.
"My advice is to avoid any kind of shapewear or just wear it for the least amount of time possible,'' Avitzur said. "Think of corsets and Spanx like high heeled shoes — a pair of fantastic stilettos. Restrict these undergarments to special events, but then take them off immediately.''