Health
How Does the Health Law Impact Dental Coverage?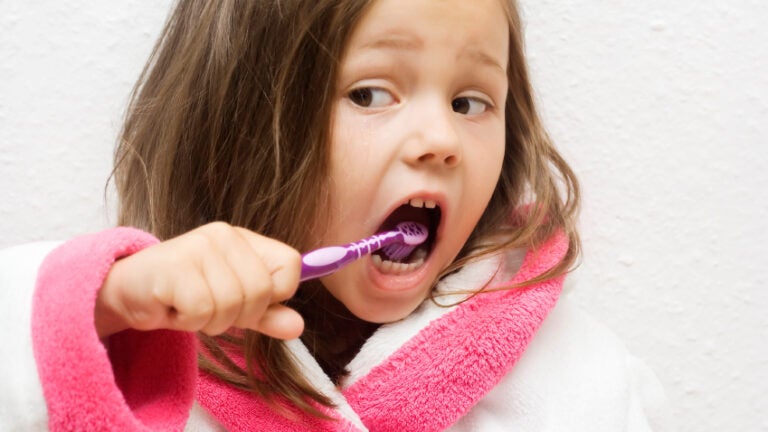 There is a lot of information out there about how health care reform is changing health insurance benefits, but what you don't hear about is its impact on dental coverage. Here are the answers to some frequently asked questions.
Is dental coverage part of the Affordable Care Act (ACA)?
Yes, but the Affordable Care Act (ACA), often referred to as Obamacare, only requires that certain health insurance plans offer affordable dental benefits for children. We anticipate that 1.7 million children across the country that are not currently receiving dental care will now have access to dental benefits because of this requirement.
Why does the ACA requirement for dental coverage only apply to benefits for children?
According to a 2010 report from the Pew Center on the States, 58% of children in Massachusetts with private health insurance do not have dental insurance. In the United States, children miss 52 million school hours per year because of dental problems. Dental disease is the most common chronic disease of childhood – five times more common than asthma. The ACA recognized this public health crisis and included pediatric dental benefits as an Essential Health Benefit so that all children will have access to dental care.
Some states are allowing insurers to sell family plans as well so that families can purchase their dental benefits together. In Massachusetts, Delta Dental of Massachusetts offers plans with and without the pediatric dental benefit. You should contact your dental insurance carrier and ask about your options. We would also like to see states allow adult-only benefits to be sold on the marketplace.
How can I get dental coverage for my child under the ACA?
Before the ACA, if your employer didn't offer dental coverage, it was difficult to shop around for a dental plan on your own. Today, the marketplaces provide a one-stop shop for people to compare plans and purchase dental coverage. However, the rules for the marketplaces do not require you to include dental insurance in your "shopping cart'' when you "check out'' so you will need to make sure you purchase this benefit, either as a part of your medical plan or as a separate plan.
How do I know which plan is right for my family?
ACA navigators can help you make the right choice for your family, but here are a few helpful tips to keep in mind when comparing coverage:
• If you are buying coverage for yourself and a child, look for an "EHB-compliant'' plan sold on or off the state exchange as this plan will include a pediatric dental benefit.
• If you or your children have orthodontic needs that may not be deemed "medically necessary,'' you may want to explore benefits off the exchange where there are likely more flexible orthodontic coverage options.
• Pay attention to whether or not a medical plan with embedded dental benefits requires you to meet a medical deductible (anywhere from $500-$2000) before you benefit from dental coverage.
• Make sure your plan covers preventive services such as cleanings, x-rays, routine exams, etc. at 100 percent
• If you like your dentist, check whether they participate in a specific plan's network. In general, your out-of-pocket costs will be higher if you seek services from an out-of-network provider. Some dental insurance plans will only pay for dental services if you go to a dentist participating in their network, while others will allow you to see an Out-of-Network dentist but require you to pay a higher share of the cost of services.
Why should I choose to buy dental insurance if I don't have to?
Dental disease can cost thousands of dollars in out-of-pocket expenses and can be extremely painful, yet it is almost 100 percent preventable with the right care. With regular checkups, your dentist can detect a problem like a cavity before you feel pain and need extensive, costly treatment. Dentists recommend annual check-ups to help prevent future disease that can lead to more significant health problems down the line.
Is dental insurance more affordable through the marketplace?
Some consumers will be eligible for a tax credit to help with the cost. However, it will be weighted to the medical plan which means that there will be few if any dollars available to cover pediatric dental.
Dr. Vidone is the dental director for Delta Dental of Massachusetts. Dr. Vidone received a DMD from Boston University as well as Certificates in AEGD and Periodontics. She taught at Boston University Goldman School of Dental Medicine in the department of Periodontology pre-doctoral program and practiced all phases of periodontology in the Boston area before joining the Delta Dental of Massachusetts team.
As Dental Director for Delta Dental of Massachusetts, Dr. Vidone sets standards for quality care and stays abreast of innovations in dental benefits and oral health care. She believes that through research, education and partnerships with local dentists, we are getting closer to the day when children no longer suffer from tooth decay and everyone, regardless of income, has access to quality dental care. She maintains a private practice in Brookline, Massachusetts.