Health
Connecticut Hospital Warns of Tainted Insulin Pens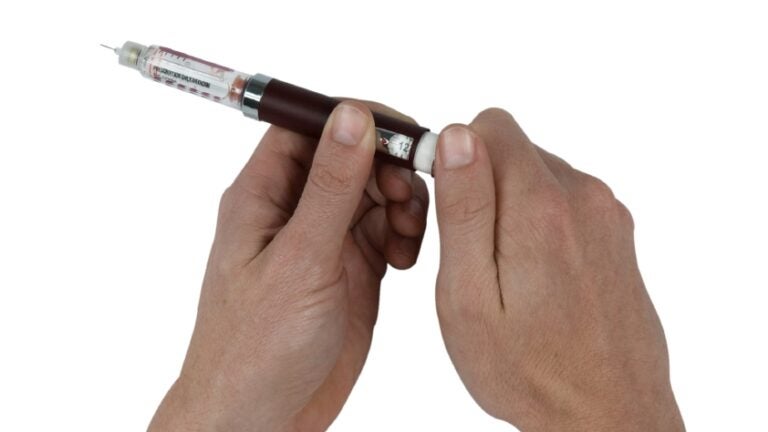 Insulin pens prescribed for some hospitalized patients over the past six years at Griffin Hospital, in Derby, Conn., might have been previously used, possibly exposing the patients to disease transmission, according to a statement from the hospital.
The body of an insulin pen, referred to as a cartridge, carries multiple doses of injectable insulin and is intended for use by one patient. The cartridge comes with multiple needles and the needle on the pen should be switched out for each use.
In this case, even though the single-use needles might have been switched out, more than one patient might have used the cartridge.
"Even when using a new needle, the possibility exists that a pen's insulin cartridge can be contaminated through the backflow of blood or skin cells from one patient, and thus could potentially transmit an infection if used on another patient,'' according to the hospital.
The possibly misused pens were ordered to some patients who were staying in the hospital between September 1, 2008 and May 7, 2014.
Hospital president and CEO Patrick Charmel called the mishap a "serious safety issue'' at a news conference Friday.
Charmel said the problem was discovered during a routine meeting when a nurse questioned a pharmacist about whether the insulin pens could be used on more than one patient. The nurse asked the question because of reports of misuse at another hospital, but the meeting prompted an investigation at Griffin, Charmel said.
The hospital has not yet identified any patients who have received a dose from another patient's insulin pen. However, according to Charmel, five nurses said they either witnessed misuse themselves or had used the single-use insulin pens on more than one patient. The nurses who administered the pen to more than one patient would be disciplined but not punished, Charmel said.
[fragment number=0]
More than 3,000 patients who were hospitalized during that period and received insulin injections were notified by the hospital Friday and urged be tested within the next 30 days for hepatitis B virus, hepatitis C virus, and HIV. These diseases can be transmitted through blood or body fluids from infected patients.
The hospital has now discontinued the use of insulin pens.