Health
11% of Children Exposed to Boston Marathon Bombings Show Symptoms of Post-Traumatic Stress Disorder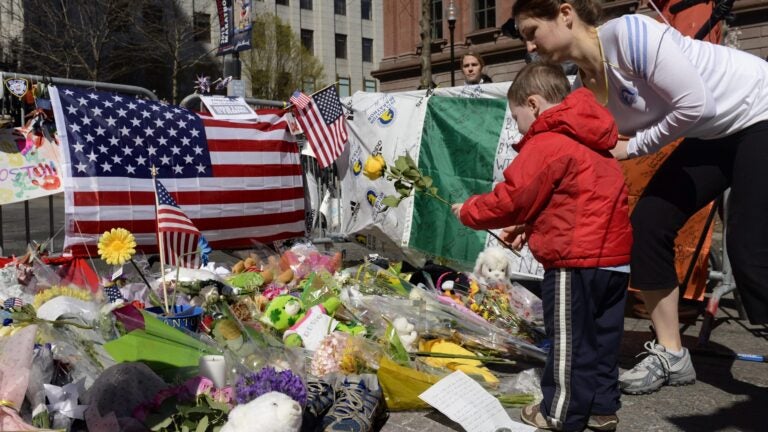 About 11 percent of children who attended the 2013 Boston Marathon have reported symptoms of post-traumatic stress disorder — a similar finding to New York city schoolchildren six months after the 9/11 terrorist attacks, according to a new study conducted by researchers at Boston University and Florida International University.
In the study, published Monday in the journal Pediatrics, researchers surveyed 460 parents of children ages 4 to 19 who lived within 25 miles of the Marathon or Watertown, the focal point of the massive manhunt days after the bombings. The study found that the proportion of children with PTSD was almost six times higher among those who attended the marathon than those who did not attend the event.
"In the aftermath of terrorism, particularly acts targeting children and families, these findings underscore the urgency of connecting affected youth with mental health care,'' the researchers wrote.
The study also found that children watched an average of 1 1/2 hours of television coverage on the day of the bombings, and 21 percent of children watched more than three hours. According to the study, only about a third of parents tried to restrict children's exposure to coverage of the bombings and manhunt.
The study also found that exposure to the manhunt was more strongly associated with children's overall mental health problems than exposure to the attack itself. The findings show that the "reach of terror and associated fear'' is not confined to the attack itself, study researchers wrote. Events and community responses following an attack like the bombings can also have "considerable impacts on children's psychological well-being,'' researchers wrote.
Read the study published by the American Academy of Pediatrics