Health
Why Isn't Prince Charming a Redhead?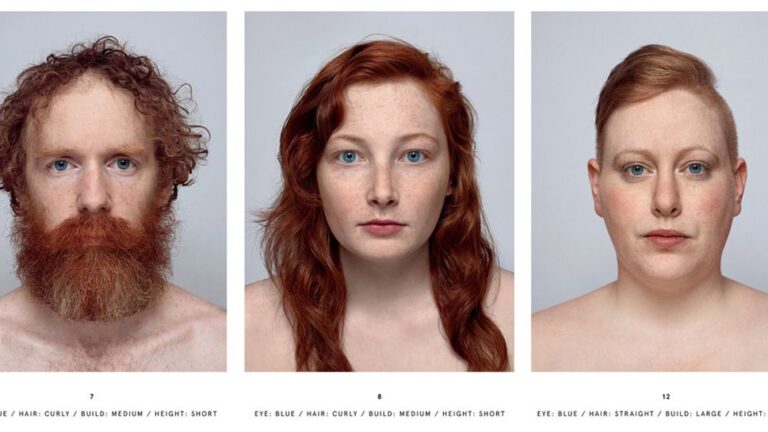 The world's largest sperm bank, Cryos International, has been denying donations from men with red hair since 2011. Apparently the Denmark-based sperm bank is trying to suit the typical single woman's idea of a prince charming, and according to them, ladies looking to get pregnant don't want the red hair gene.
"I do not think you choose a redhead unless the sterile male has red hair or because the lone woman has a preference for redheads. And that's perhaps not so many, especially in the latter case,'' said Ole Schou, the Managing Director of Cryos, in an interview with Vice.com. "Cryos' aim is to supply what is in demand. If everybody wanted red hair donors we would try to supply this. If no one does, it will not be feasible to have redheaded donors in stock.''
Ugh. Right in the gut.
But this redhead isn't having it.
Prince Charming absolutely has red hair. If we're looking at Disney's lineup of princes, leading men with red hair include Beast in "Beauty and the Beast'' (fast-forward to the end), Hercules, Prince Phillip in "Sleeping Beauty,'' and Peter Pan.
And what about Prince Harry? I might argue Cryos is a little out of touch with its European customers who follow that redhead's every move.
But I guess us redhead-loving ladies are one-in-a-million despite the princes with red locks. There's still hope, though. Apparently Ireland is still one of the places requesting red-haired donors from Cryos, along with Denmark and Germany.
One Italian photographer, Marina Russo, has even made it her artistic mission to preserve the red head gene, melanocortin-1 receptor (MRC1), and celebrate its beauty by compiling a photo-style gene catalog of all the possible combinations a woman might seek for her future child.
"As a provocation to this system, I decided to act as a conservation geneticist who would classify the genetic variation of a species in the first step to preserve its diversity and components,'' Russo wrote on her portfolio website for the photo compilation book, "The Beautiful Gene.''
Russo's catalog includes a genetic chart similar to the Punnett squares used in traditional genetic analysis, which outlines all the varieties of redheads she captured in her photos.
Russo is actually a brunette, and has no particular attachment to redheads, but she told the New York Times Lens that she did the project simply because she was worried people weren't aware this was happening.
The redhead gene MRC1 is recessive, which means every time two parents who carry the gene have a child, there is a one in four chance that child will be a redhead. This is how families can have children without red hair for decades, then suddenly have a redhead — like me! I would prefer to think we're pleasant surprises …
Which makes it even more upsetting that the sperm bank thinks generations of families won't even take the chance on a redhead gene. It's already so rare, so how risky could it be to allow redheaded men to continue to donate their sperm? How have the redheads of the world not united in a Cartman from South Park-style coup d'etat against this discriminatory sperm bank? Apparently we're not as fiery tempered as you might think.
Here's a shout out to my Prince Charming, in all his redheaded, blue-eyed glory.