Health
Congress Considering Bill to Ban BPA From Food Packaging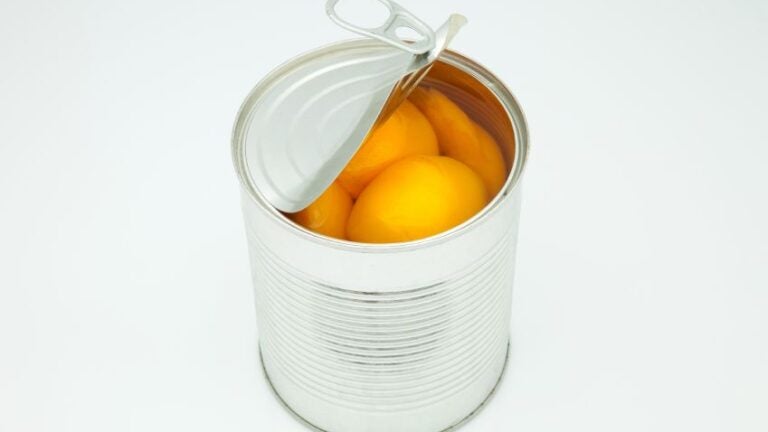 Legislation has been introduced this week by Democrats in both chambers of Congress to ban Bisephenol-A (BPA) from food packaging.
BPA creates what is known as EA or estrogenic activity in the body, which occurs when chemicals mimic the behavior of naturally occurring estrogen. Studies have shown that fetal, infant, and juvenile mammals have been shown to be especially sensitive to the low doses of these reactive chemicals, which have been linked to an increased risk of breast and prostate cancer, fetal development problems, heart disease, diabetes, and infertility.
Massachusetts Senator Ed Markey is one of the legislators leading "The Ban Poisonous Additives Act,'' which he introduced when he was a U.S. Representative in June 2013. Reps. Lois Capps (Calif.) and Grace Meng (N.Y.) are also supporting the bill.
If enacted, the bill would require that within 180 days of the law passing, any reusable food and beverage containers, such as water bottles, to-go containers, and coffee thermoses, could no longer be sold. Food and beverage products with BPA in their packaging, such as food cans with the protective lining made from BPA resin, would also be banned from store shelves.
Steven Hentges, a representative of The American Chemistry Council, which represents the plastics industry, said in an interview with The Hill: "Sen. Markey has unfortunately chosen to reintroduce unnecessary legislation that ignores the expert analysis of government scientists at the U.S. Food and Drug Administration, which strongly supports the continued use of BPA in food-contact materials.''
The Food and Drug Administration in 2012 banned BPA from baby bottles and children's cups, but many in the industry had already taken the steps to remove the additive themselves. In March 2013, the FDA updated their policy:
Studies employing standardized toxicity tests have thus far supported the safety of current low levels of human exposure to BPA. However, on the basis of results from recent studies using novel approaches to test for subtle effects, both the National Toxicology Program at the National Institutes of Health and FDA have some concern about the potential effects of BPA on the brain, behavior, and prostate gland in fetuses, infants, and young children.
Also included in the bill is a clause that the FDA could provide a one-year waiver for food companies, but the packaging must carry warnings labels about BPA to inform consumers of the risks.
According to the Centers for Disease Control and Prevention, BPA has been detected in the bodies of more than 90 percent of the U.S. population according to an analysis by the CDC's National Health and Nutrition Examination Survey (NHANES) in 2003-2004. The CDC points out that finding measurable amounts of BPA in the urine does not imply that BPA causes adverse health effects, but according to the National Toxicology Program under the National Institute of Environmental Health Sciences, BPA causes "some concern'' for adverse effects.
Keep in mind though, studies reporting effects in fetuses and newborns exposed to BPA have been on animals. The CDC and NIH advise that more research on humans needs to be done in this area.
"The Ban Poisonous Additives Act will help ensure that our factories and our entire food supply are free from this damaging chemical,'' Markey told The Hill. "It's time to ban BPA and move to safer alternatives.''
The bill also proposes that the FDA should ensure that BPA substitutes are still safe for consumption. Researchers have found other products used instead of BPA that might also release chemicals with estrogenic activity in a new paper in the journal Environmental Health. Replacement products for BPA-free plastics are often made from acrylic, polystyrene, polyethersulfone, and Tritan resins. By exposing these plastics to UV radiation (the kind that occurs when you zap a bottle in the microwave), researchers found these products also leached chemicals with estrogenic activity.
So what's safe? Researchers determined that glycol-modified polyethylene terephthalate or cyclic olefin polymer or co-polymer resins did not release chemicals that had detectable estrogen under any forms of stress.
According to the CDC, low levels of BPA exposure come from eating and drinking from containers made with BPA. Small children who put plastics in their mouths made with BPA can also be exposed, as well as people with BPA sealants from dental treatments.
The NIH suggests the following tips to limit your exposure to BPA:
– Don't microwave plastic food containers. The stress from the high heat in the microwave breaks down the plastics and encourages the release of chemicals in the food being cooked.
– Watch out for recycle codes 3 or 7. Some plastics with these codes are made with BPA.
– Use less canned foods. The protective lining in the can uses BPA.
– Replace plastic food containers with glass, porcelain, or stainless steel.
You can read the entirebill from Ed Markey's office here.