Health
Robin Williams's Death Should Inspire Compassion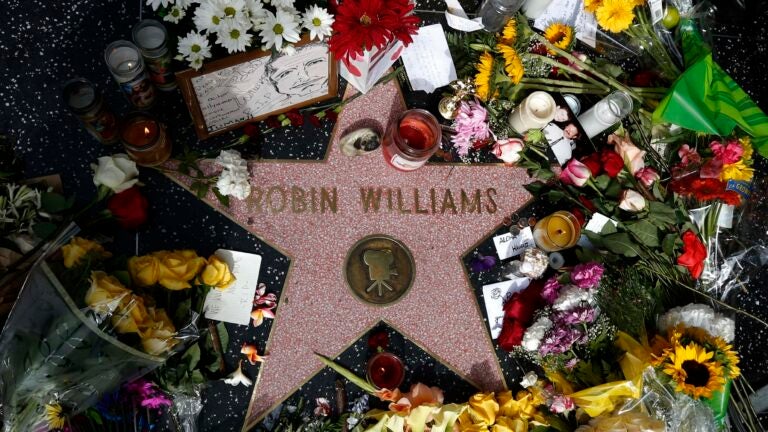 The news of Robin Williams's suicide death has struck a chord in the general public. Woven throughout the tributes and condolences being shared about Williams is concern and curiosity about the invisible pain of depression.
People are in shock about how a person like Williams can elicit such joy in others while besieged by such torment and pain. There also seems to be a fear about how a celebrity like Williams might have felt so alone that he would succumb to the hopeless rage marked by suicide despite having affluence, access to help, and the admiration of many.
Unfortunately, in this place of shock and bewilderment, some people have made hurtful, misguided blunders in trying to make sense of his suicide death. For instance, the American Psychological Association immediately responded with helpful article on how to help someone in an emotional crisis. Online media outlets typically geared for the for the Generation X and Y folks and Millennials, like "Elite Daily'' and the always irreverent "Buzzfeed'' also provided digestible lists that humanized depression and allowed for a more compassionate understanding of the disease.
On the other hand, there have impulsive blunders, like that of Shepard Smith of Fox News, who called Williams a "coward'' for his suicide. He has also since apologized. Others have tried to make sense of Williams' death through the lens of religion, positing that if he had increased faith, he would not have been in such despair. Despite the perspective of all of the responses, it is clear that each response is rooted in our truly human, deep need to make sense of something as elusive as depression and suicide.
Because of that, I want to bypass creating another list, trying to diagnose Williams, or anything else like that. I'd like to simply suggest that we take this moment to recognize that the clear divide between Williams' public demeanor and private hell, strikes a powerful chord of something similar within humanity's collective unconscious, which is the most basic needs, fears, desires, etc. that are part of the human condition. Though some are more debilitating than others, we all have deep-rooted emotional pain and feel the pressure to hide or withhold our pain. Because we are afraid of our own discomfort, sadness, and desperation, we tend to avoid or ignore signs in others. Instead, we create more emotional distance from those around us who need our support. We judge, search for difference, or blame the other for their struggles to divert our attention from our own vulnerabilities, and we unconsciously reassure ourselves that we're different.
When you have a friend who seems overly sensitive, irritable, or sad, instead of avoiding them or rejecting them, think about your own dark moments where you may have been difficult to be around and what you wished others would have done to lend support or patience with you. Perhaps give one of those things a try with your friend. The next time you see a homeless beggar on the streets, instead of ignoring, insulting, or making assumptions about their life path, actually treat them as a human being who may have once had a home or promise just like you. You don't have to give, nor should you feel guilty if you don't want to give. However, keep in mind that despite being as desperate as they are, they are still human beings asking for something and as humans, they deserve a simple "no… not today.''
I realize that my contribution to this discussion around Williams suicide death could easily be dismissed as idealistic rhetoric, but it was Robin Williams who once said: "No matter what people tell you, words and ideas can change the world.'' With that, I send my deepest condolences to all who feel affected by Robin Williams' sad death, and I wish us all peace and increased compassion for each other.
Correction: The author of this article previously misquoted that Shepard Smith of Fox News called Williams "selfish'' for his suicide.