Health
Spray This, Not That! FAQs on Kids' Bug Spray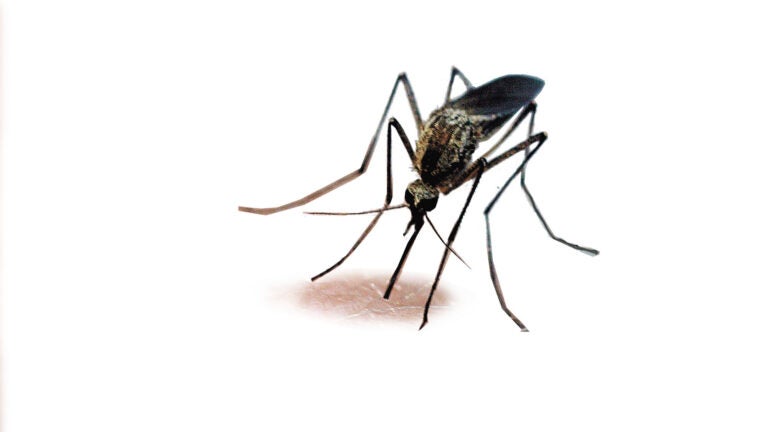 It's that time of year again: bug time.

The weather is warmer, we are outside more and swatting at bugs. Which makes us think about . . . bug spray.

I get lots of questions about bug spray and kids. What's safe? What works? After some research, here's what you need to know.

Insect bites are part of life–we can't prevent every last one. But if we prevent a few, we lessen the risks of illness like Lyme Disease or West Nile. And (this is more important to our kids), we make summer a little less itchy.

So which bug repellant is good for what?

There's a really great tool on the EPA website. You type in whether you want to protect against mosquitoes or ticks or both, for how long, and it will give you suggestions (including brand names, to make it easier) and tell you what the active ingredients are of each one. You can also search particular active ingredients and find out about specific products.

Here are some other repellents that work pretty well. I've linked to EPA information, so you can read about side effects, but they are all minimal.

• 2-undecanone (IBI-246). This is a chemical naturally found in various plants–it's used to not only repel insects, but also dogs and cats! It is found in Bite Blocker products. According to the EPA, it protects for four hours against mosquitoes and two hours against ticks.

• Oil of Lemon Eucalyptus or PMD (the man-made version of it)–this works pretty well for up to six hours against both mosquitoes and ticks.

• Picaridin works well against mosquitoes, but not ticks.

• IR-3535 is the active ingredient in Avon's insect repellents. It's made from a common amino acid, alanine. It only protects for about two hours against mosquitoes or ticks.

• Citronella oil doesn't work as well as Eucalyptus. You will only get an hour or so out of it.

• Other oils, like Soybean or Catnip (your cat will love that one) offer variable protection, and aren't so great against ticks.

Photo caption: This undated photo courtesy of Sanaria, Inc. of Rockville, Maryland, shows Malaria infected mosquitoes ready for dissection. Adam M. Richman/AFP/Getty Images

First, let's clear up some don'ts.

These techniques don't work:

• Wristbands soaked in repellents (in one study I saw, they kept mosquitoes away for less than a minute).

• Garlic or vitamin B1 taken by mouth

• Bug zappers and ultrasonic devices (if only it were that easy!)

No matter what kind of repellent you use, remember:

• Grownups, not kids, should do the applying.

• Don't buy combination sunscreen-insect repellent products, for just this reason–sunscreen is something you sould reappl.y

• Don't use it on open skin.

Photo caption:A file photo taken on September 2, 2010 shows the Aedes aegypti mosquito that can spread dengue fever, at an entomology laboratory in Fort-de-France, in the French overseas department of Martinique. AFP PHOTO / PATRICE COPPEEPATRICE COPPEE/AFP/Getty Images

What kind of bug spray should I buy?

The best repellent out there against both ticks and mosquitoes is DEET (N,N-diethyl-meta-toluamide). The smell of it really bums out insects–that's how it works. The length of protection depends on the percent of DEET: 10 percent protects for a couple of hours and 20 percent for about twice that.

Photo caption: This 1997 file photo shows a mosquito, which is a known carrier of eastern equine encephalitis.

But is DEET good for kids?

There are possible side effects. The most common is skin irritation: You especially want to avoid spraying it on skin that is already irritated or scraped. There is also a very small risk that DEET can affect the brain, even causing seizures. According to the Environmental Protection Agency (EPA), the risk of seizure is about one in 100 million users.

The American Academy of Pediatrics says that up to 30 percent of DEET is safe in children, although they do not recommend using it in infants less than two months old. Interestingly, Health Canada doesn't recommend it for infants less than 6 months old, only recommends using up to 10 percent, and in general, suggests using it only if necessary.

That's the thing–with any treatment, there is a risk-benefit ratio. If you are going to be somewhere with a lot of ticks, or health officials in your area are warning about mosquito-borne illnesses like West Nile or Eastern Equine Encephalitis, or you have a kid that routinely gets tons of bites that get inflamed, then DEET is probably a good idea (in parts of the world where there is malaria, it's definitely the way to go). But if not, or if you don't feel comfortable with the risks, there are other options.

What's the best way to apply bug repellant?

• Spray in an open area to minimize how much of the stuff you breathe in.

• When applying to the face, spray some into your hand and then rub it on the face (steering clear of the eyes and mouth).

• Wash your hands, so that you don't end up inadvertently mixing bug spray with your sandwich (this is why I'm not so wild about those repellent wipes).

• Try to use a product geared for the amount of time you need, rather than reapplying (especially when using a DEET product).

• Dress kids in light-colored clothing–and spray the clothing.

• Give kids a good washing at the end of the day with soap and water, and be sure to wash sprayed clothing before it's worn again.

Photo caption: A mosquito bites a human arm in Ludington, Mich., Monday, June 7, 2004.