Health
Could Schools Combat Rise in ADHD With More Exercise?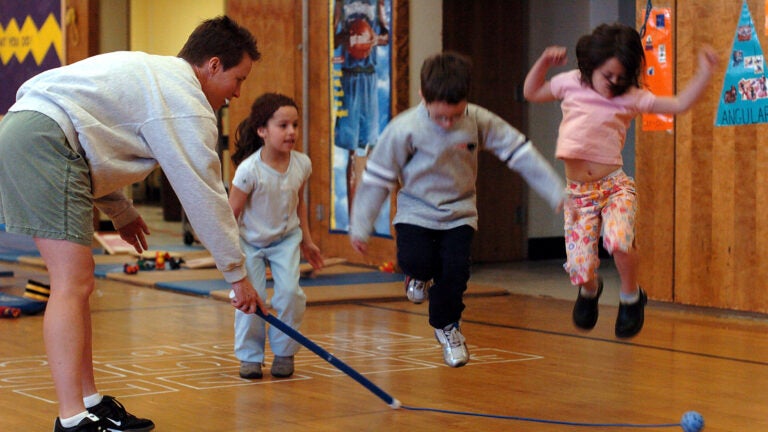 Diagnoses of Attention Hyperactivity Disorder are on the rise. The Centers for Disease Control and Prevention calculated that by 2011, 11 percent of children had been diagnosed with ADHD, and 6.1 percent of all US children were taking an ADHD medication.
But could a solution be as simple as exercise? A study published this month in the Journal of Abnormal Child Psychology found that aerobic activity sessions before school helped children with ADHD with their moods and attention spans.
The study involved a group of just over 200 students in kindergarten through second grade at schools in Indiana and Vermont. For 12 weeks, the students did 31 minutes of physical activity. The control group participated in classroom activities during this time.
Although the results showed that all students showed improvement, authors noted that the exercise especially helped kids with ADHD.
"It benefits all the kids, but I definitely see where it helps the kids with ADHD a lot,'' said Jill Fritz, a fourth-grade teacher in Jacksonville, Fla. in an interview with The Wall Street Journal. "It really helps them get back on track and get focused.''
In the Boston area, Dr. Sarah Sparrow Benes, Program Director of Physical and Health Education Programs at Boston University, teaches elementary and special educators how to use movement as a strategy in their classroom for learning. She finds that all students can benefit from exercise.
"Moving can help learning – fitness levels have been linked with positive outcomes in the classroom,'' said Dr. Sparrow Benes in an interview with Boston.com. "Physical education can support the physical, social and emotional development of children and provide students with positive learning and growth experiences.''
Additionally, Dr. Sparrow Benes has examined neurological studies showing the benefits of exercise for those diagnosed with ADHD. She agrees with other researchers in the field who say exercise tempers ADHD by increasing the neurotransmitters that regulate the attention system.
Despite the work of specialists in this area, schools are cutting back on time devoted to recess and physical education. Instead, systems are encouraging students to participate in physical activity before or after school.
Dr. Sparrow Benes said she is extremely disappointed in this development.
"Schools should be supporting the whole child, including their physical development through movement opportunities,'' she said.
There is no doubt that more periods of activity are beneficial for any child. Now the question is: Will schools take notice?