Health
Roxbury Pool Tested West Nile Positive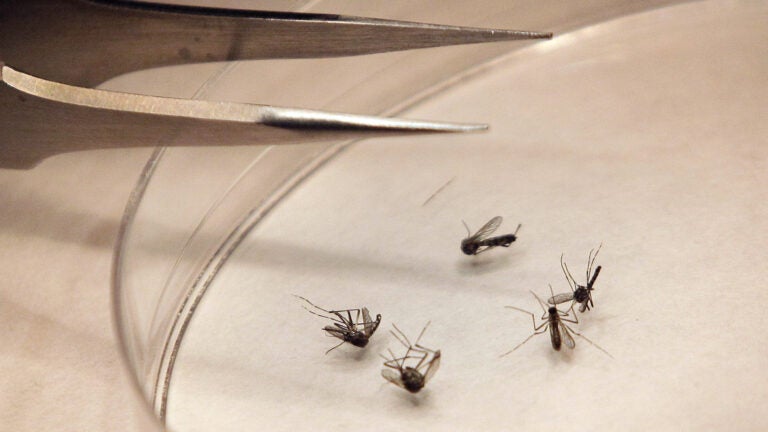 The Boston Public Health Commission (BPHC) reported Tuesday afternoon that a new sample of Boston mosquitoes tested positive for West Nile Virus (WNV) this week. A September 11 test confirmed that mosquitoes in Roxbury are WNV-positive for the second time this season. Earlier this summer, mosquitoes tested positive for the virus in Brighton, Mattapan, West Roxbury, South Boston, East Boston, Hyde Park, Jamaica Plain and Roslindale also tested positive for West Nile Virus. The WNV alert level remains at moderate.
There have been no recorded human cases of mosquito-borne illnesses in Boston this year. However, the BPHC encourages residents to do what they can to reduce the risk of mosquito bites. Preventative steps include:
1.Using insect repellant.
2.Wearing long sleeves and pants outdoors when possible.
3.Making sure window and door screens are in good repair, in order to keep mosquitoes out of the home.
Additionally, residents should do what they can to stop mosquitoes from breeding. These are the steps the BPHC suggests:
1.Turn over unused flower pots, buckets, wheelbarrows, and garbage cans.
2.Remove leaves and other debris that can clog gutters and trap water.
3.Dispose of or cover old tires.
4.Cover swimming pools when not in use.
The City of Boston is partnering with the Suffolk County Mosquito Control Project to place larvicide in catch basins and wetlands throughout Boston, as well as aerosol spraying certain areas of the city to do what they can to reduce the mosquito population.