Health
Your Healthy Body is a Wonderland of Viruses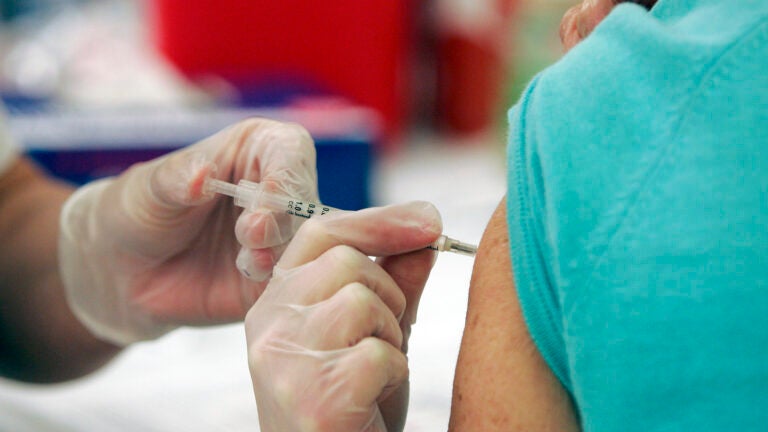 "Healthy'' might be a misnomer. According to a new study from the Washington University School of Medicine in St. Louis, healthy humans can unknowingly house viruses in their bodies.
The study of 102 subjects aged 18 to 40 was part of the Human Microbiome Project, an initiative through the National Institutes of Health (NIH) "to define microbial communities found in and on the bodies of healthy individuals.''
Researchers found that, on average, healthy people carry about five kinds of viruses on their bodies. At least one virus was present in 92 percent of the people sampled, and some participants had 10 to 15 viruses. The results came from samples of the nose, skin, mouth, stool and vagina of 51 males and 51 females.
"We were impressed by the number of viruses we found,'' said lead author Kristine M. Wylie, PhD, an instructor of pediatrics in a statement. "We only sampled up to five body sites in each person and would expect to see many more viruses if we had sampled the entire body.''
After sequencing the DNA of the viruses from each body, scientists found that although each participant had a distinct viral fingerprint, they did not show any signs of illness, such as coughing or sneezing. Some subjects had strains of herpes viruses that are not transmitted through intercourse. Thirty-eight percent of the women's vaginas had papillomaviruses, while certain women showed high risks of cervical cancer through these viral finger prints. The presence of some viruses could lead to "long-term infections that may be associated with increased risk or possibly with protection from disease,'' the study stated, but the findings should not be cause for alarm.
Researchers found that many of the viruses came from latent infections from years ago, while many subjects had low-level infections. The "normal viral flora'' found stems from seven families: Herpesviridae, Polyomaviridae, Papillomaviridae, Adenoviridae (common cold and pneumonia causing), Anelloviridae, Parvoviridae and Circoviridae. More research needs to be done to understand the scope and diversity of the viruses present in the microbiome (which researchers call the 'virome') in healthy humans—especially what about certain viruses are making some people sick while not affecting others.
"Most everyone is familiar with the idea that a normal bacterial flora exists in the body,'' Storch said in a prepared statement. "Lots of people have asked whether there is a viral counterpart, and we haven't had a clear answer. But now we know there is a normal viral flora, and it's rich and complex.''
Correction: A previous version of this article said that Adenoviridae is a virus that causes the flu and pneumonia. This is incorrect. Adenoviridae is a virus that causes the common cold and pneumonia.