Health
You'd Better Wear Flip Flops if You're Showering in a Dorm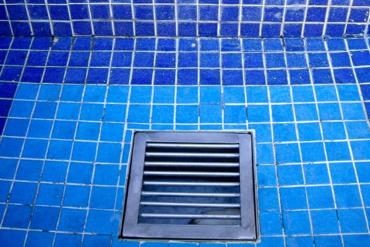 Fall has arrived, but if you live in a communal space, there's one sandal you should keep wearing: The shower flip flop.
Public showers, thanks to their generally moist nature, are breeding grounds for biofilms—slimy patches where multiple groups of microorganisms stick together. Rinsing or even using soap and water will not kill the organisms living inside; doing so will only wash them away. Only the mechanical action of a scrub brush can eliminate potential hazards caused by biofilms, said Dr. Philip M. Tierno Jr., professor of Microbiology & Pathology at New York University's School of Medicine.
A public shower is an optimal place for the transmission of indirect infections, thanks to their being so amenable to hard-to-eradicate biofilms. Tierno said that wearing flip flops to, from, and in the shower will help avoid infections being transmitted through feet.
"People don't think that they have a contusion or lesion or crack in their skin. But many people have dried skin, and they do have the ability for an organism to gain access or colonize their foot and therefore can spread elsewhere in the body,'' he said.
When people wash themselves in the shower using soap and water, potentially infectious organisms can be sloughed off their skin and collect into biofilms. Not wearing shower flip flops makes them likely to be transmitted to your feet; from there, they can migrate to other parts of the body.
"Just because it's on your feet doesn't mean that an organism won't find its way elsewhere in your body,'' Tierno said. It's easy to touch your feet as you put on your socks, your underwear or your pants, he said.
Not everyone who might go barefoot in the shower will come down with an infection, Tierno said, but openings and abrasions on the skin increase the chance of infections being transferred into the body.
Foot-protecting rubber might make you feel dorky, but there are a couple of things more embarrassing. Like dermatophytes (athlete's foot fungus) and MRSA (Methicillin-resistant Staphylococcus aureus), both of which can be transmitted through organisms present in biofilms. The latter is resistant to some antibiotics, and can be treated through a healthcare professional draining the infection; it has been known to kill football players who share uniforms and other equipment. Athlete's foot is easily treatable with over-the-counter antifungal powders or creams.
Tierno recommends cleaning flip flops with bleach or another disinfectant regularly. He urges people to put them in a plastic bag before putting them into a tub or basin where you can use some sort of disinfectant solution.
Walking in wet flip flops might be awkward and slippery, but compared to the possibility of spraying your feet with anitfungal powder or getting an infection drained, it's not too terrible of a tradeoff.