Health
Work It Out, Boston: 5 Exercises to Prevent ACL Injuries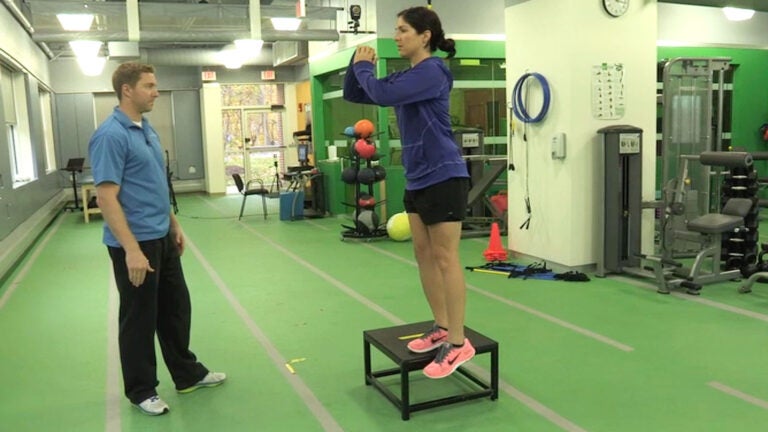 An alarming number of athletes suffer anterior cruciate ligament (ACL) tears, and any sport that involves lots of changes in direction creates a risk. The Centers for Disease Control and Prevention reports that ACL injuries affect at least 250,000 annually, typically occurring in people who are physically active. The risk is four to eight times greater for women. Unfortunately, this injury can wipe people out for a year, and most don't return to their previous physical performance level.
So what's the key to preventing this devastating injury? Strengthening the muscles and ligaments around the knee protect the ACL from tears. Possible exercises include ankle mobilization drills, glute strengthening, and increasing hamstring strength.
Boston.com's Alexa Pozniak visits Dennis Borg, the Injury Prevention Specialist at the Micheli Center for Sports Injury Prevention, in Waltham to learn more. Check out these five exercises every athlete should do to reduce the risk of serious knee injuries like ACL tears.