Health
The Most Gay-Friendly Towns in Massachusetts Could Do Better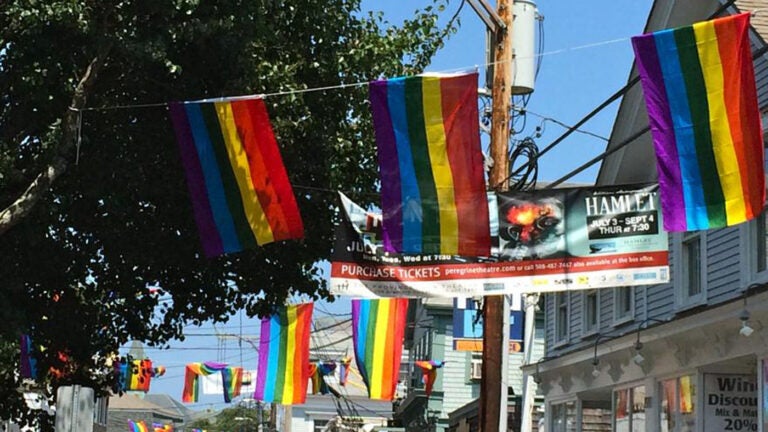 There may be no town in Massachusetts as gay-friendly as Provincetown. From the bars to the leather shops on Commercial Street to the nude beaches, the town at the tip of Cape Cod is out and proud. If it did have competition for gay-friendliest town in the state, it would probably be Northampton, which arguably has more lesbian couples per capita than any other community in the nation.
But, according to the Human Rights Campaign, these two towns, along with Northampton's ultraliberal neighbor Amherst, pale in comparison to cities such as Worcester and Boston when it comes to protecting the rights of lesbian, gay, bisexual, and transgender residents. If you assumed the opposite, well, that's just part of the problem.
The nation's largest LGBT civil rights organization, HRC examined how 353 cities and towns across the country support and protect LGBT populations with regard to municipal law and policy. Each state's capital, the four largest cities in every state, the city with each state's largest public university, as well as the towns with the highest proportion of same-sex couples were rated in this, HRC's third annual report.
But while Massachusetts as a state still leads the nation, with an average score of 78 out of 100 points, Provincetown and Northampton scored 70, while Amherst hit only 69. By contrast, Boston, Cambridge, and Worcester all got perfect scores (as did 38 other municipalities across America). The ratings broke down a municipalities' policies on a point scale for the following categories: relationship recognition, non-discrimination laws, employment policies, inclusiveness of city services, law enforcement, and leadership on LGBT equality.
So, how did such a wide gap form between the state and town legislation?
"It's almost a sense of complacency,'' said Cathryn Oakley, a legislative counsel at the Human Rights Campaign and the lead author of the report. "We aren't talking about what it feels like to be LGBT in these places—if that was the case Provincetown would be off the charts. It's really about engaging with these places on the municipal level. Just because marriage equality is achieved it doesn't mean equality is achieved. Cities can definitely do better.''
For instance, Provincetown lost major points for not offering transgender-inclusive health care benefits. They also haven't instituted a requirement for the municipality to only award benefits contracts to businesses that recognize LGBT equality. Provincetown also does not have an LGBT liaison to the city executive or a human rights commission to represent and advocate on behalf of the town's LGBT citizens. Perhaps at the center of these gaps in equality efforts, the municipality also received no points for city leadership on pro-equality legislative or policy efforts.
"The trend among some of Massachusetts cities is that perhaps although cities think [lesbian, gay, and bisexual] issues should be focused on, it's not the case for trans issues, and we would love to see more advocacy around trans gender equality,'' said Oakley. "I think particularly in Massachusetts, where laws are very good for LGB but not for transgender, it's extremely important at the municipal level.''
Northampton, meanwhile, lost points for not providing transgender-inclusive health care benefits for city employees, not having a specific nondiscrimination policy for city employment, and not having an equal benefits ordinance for city contractors. Northampton also has no LGBT liaison to the city executive and no LGBT police liaison or task force.
Amherst, often dismissed for its liberal policies as "32 miles of wishful thinking surrounded by reality,'' lost points for lack of fair enforcement of laws, the city's lackluster relationship with the LGBT community, and failing to offer equivalent benefits and protections to LGBT municipal employees.
The stand-out star for Oakley was Worcester. The town scored 55 points on the MEI in 2013, but according to Oakley, the city manager decided it could do better. This year Worcester achieved 100 points. Oakley said this is proof that the report can make a difference.
"Massachusetts has consistently been a national leader on LGBTQ equality, and these scores show that the Commonwealth's communities continue to offer some of the best places in the country for LGBTQ people to live, learn and love,'' KC Coredini, MassEquality's executive director said in a statement. "In particular, we congratulate the jurisdictions that received perfect scores on the MEI for their efforts to welcome and include our Commonwealth's vibrant transgender community. We are dedicated to continuing to assist cities and towns throughout the Commonwealth in passing and implementing legislation that promotes fairness and a level playing field for transgender people.''