Health
How Adam Lanza Got to Sandy Hook: He Fell Through the Cracks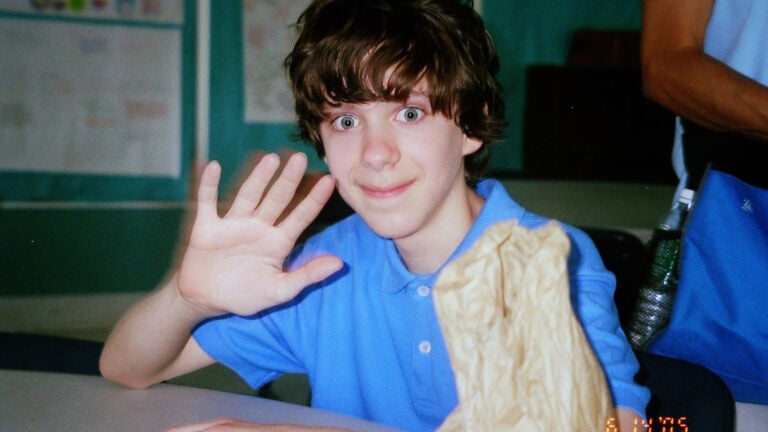 On December 14, 2012, Adam Lanza shot and killed 20 children and six personnel at Sandy Hook Elementary School in Newtown, Connecticut, before turning the gun on himself.
Ever since, America has been wondering: Why?
Today, after investigating and detailing every available record of the 20-year-old Lanza's life since birth, the Connecticut Office of the Child Advocate released a report that said: We still don't know what drove him to commit those terrible acts. But we do know he fell through the cracks of the school system, the health care system, and possibly the awareness of his own parents.
Every documented moment of Lanza's life was evaluated, from mental health records that tracked his social development to school and medical records that outlined his needs—and showed disparities in the services provided to him by the state.
The review did not, however, stop at Lanza. It included a review of the laws regarding special education and the confidentiality of personal records in the system, as well as "how these laws implicate professional obligations and practices.'' Unredacted state police and law enforcement records were also reviewed alongside interviews and extensive research with members of the Child Fatality Review Panel who led the initial investigation of that day.
The Post-Preschool Gap
From "earliest childhood,'' according to the report, Lanza had "significant developmental challenges,'' such as communication and sensory problems, delays in socialization, and repetitive behaviors. Lanza was seen and evaluated by the New Hampshire "Birth to Three'' early intervention program when he was almost 3 years old, and referred to special education preschool services.
Despite the fact that the Newtown public schools provided special education services to Lanza in elementary school, services were limited at Sandy Hook Elementary School. For example, the report says that weekly speech and language support was "minimal and likely inadequate,'' and the elementary school did not reach out to Lanza's early intervention programs to plan his education. Providers at the elementary school also did not identify any communication or social-emotional deficits, despite the fact that Lanza had already been classified in this way by specialists in Connecticut's "Birth to Three'' program. The report says that these issues only became larger challenges after fourth grade.
"When you have an early intervention program that's very strong in early sensory processing, usually that's very uneven with what's offered in public school,'' said Claudia M. Gold, a pediatrician, writer, and director of the Early Childhood Social Emotional Health program at Newton-Wellesley Hospital. She said schools should take the next step and provide similar kinds of services for a student, so that his or her needs are addressed consistently at crucial points of development.
Disconnect Between Doctors and School
Unfortunately, though, parents of children with developmental delays like Lanza's are often overwhelmed in these situations, creating multiple gaps, said Gold, who has builty her career on addressing a child's mental health needs in a preventive model. The parent is the missing link in helping the physician discover what might be wrong, she said, because they bring reports of the child's behavior back to add to the medical review.
The value of the state's analysis in the case is really in highlighting the importance not only of early intervention but also of the time the physician should take in listening to the family, Gold said. "Because once you get caught up in diagnoses and medications and everything, you're in a downward spiral already. The more time you take in understanding what's going on with the child and the parent, the further it takes you.''
Ultimately, Lanza's diagnoses of anxiety, obsessive compulsive disorder, and Asperger's did not line up with the support services he received in public school. According to the report: "Once AL was diagnosed, AL's education plan did not appropriately classify his disabilities and did not adhere to applicable guidelines regarding education for students with either Autism Spectrum Disorders or Emotional Disturbance.''
One red flag pointed out in the report's 37 "Key Findings'' was that Lanza was "preoccupied with violence in school'' and produced graphic writing "that appeared to have been largely unaddressed by the schools and possibly by parents.'' Lanza apparently became increasingly socially isolated, and video games became his primary activity.
A Possibly Overwhelmed Parent
Before the act of violence at the school, Lanza also killed his mother, Nancy Lanza, in their home nearby. Lanza's mother certainly has a place in the investigation. She disagreed with her son's Asperger's diagnosis and supported his resistance to medication. By his sophomore year, Lanza had completely retreated from social life, was not attending classes, and instead worked on his own or with tutors to keep up with schoolwork.
"Nancy really did a lot of communication, but it was really about how to keep adam comfortable or make sure he isn't overly challenged,'' said Faith Voswinkel, a social worker and assistant child advocate who helped to write the report through the Office of the Child Advocate. "Everybody went to the trouble to make sure he wasn't uncomfortable or disquieted by something. All of those things were to keep him even I guess….And that gets to the stigma piece. He was a very disabled person but everything was done to make sure he didn't appear to be so disabled. People thought he was really smart, but he was only smart in the things he was interested in.''
An overwhelmed parent can also create the gap between what the doctor might say the child needs and what the school is providing. "It certainly requires a lot of parent advocacy, and parents are also often quite overwhelmed in these situations,'' said Gold. "But pediatricians are also overwhelmed and aren't adequaltely reimbursed for their time talking with parents to make sense of what's going on. That's some of the places where the continuum of care could fall through.''
The report summarizes: "It is vital to note that AL was completely untreated in the years before the shooting and did not receive sustained, effective services during critical periods of his life, and it is this story that the report seeks to tell.''
As an adult, Lanza did not even have medical records that indicated "awareness or diagnosis of ongoing mental health issues.'' Eventually, he became anorexic, and "it is not clear that any measures were taken to curtail his access to guns or whether the family considered AL's potential for suicide,'' says the report.
In an attempt to address these gaps, the state officials outlined recommendations for improvements at the policy and institutional level to address what the report found. These included:
• increased coordination between the health care and educational systems
• increased reimbursement to encourage physicians to take the time to consult and review possible mental health issues with parents
• increased reimbursement to encourage physicians to communicate with schools
• review of policies and procedures handling students with special needs
• increased training and services for children with developmental and mental health needs
• increased engagement for family-focused, and sustainable, support services
• address stigma, so that neither patients nor parents are in denial about psychological needs
"A lot of recommendations are cost-neutral, and cost-effective, because if we do that the right time, the first time, and all of the time, then the things that might have bad consequences will be emiliorated,'' said Voswinkel. "It's a complicated and deep report, but I think that there are opportunities for educational systems and pediatricians and social workers to really take a look at themselves and see where we can do better for kids and families.''
The report also called for increased communication within the educational system around the needs and services provided to students with disabilities and developmental delays.
"This report suggests the role that weaknesses and lapses in the educational and healthcare system's response and untreated mental illness played in AL's deterioration,'' says the OCA in the executive summary. "No direct line of causation can be drawn from these to the horrific mass murder at Sandy Hook.''