Health
Holiday Stress Is Unavoidable. Here's How to Deal With It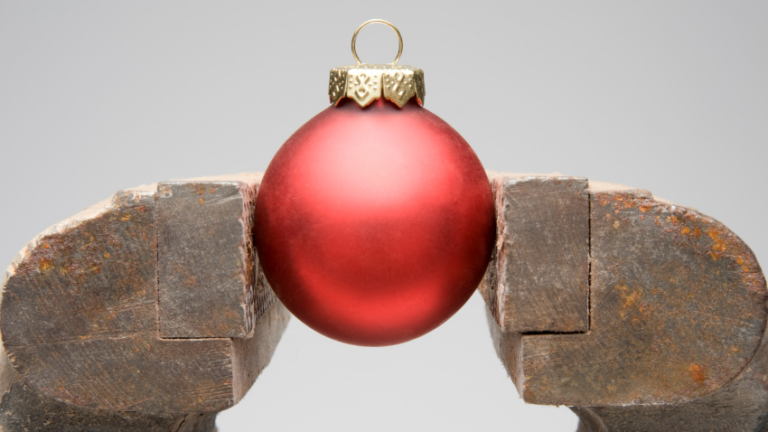 The holidays are supposed to be a joyful time of celebration with loved ones. Easier said than done, right? Boston.com spoke with local psychiatrists who said that the high expectations of the holiday season can often lead to stress and depression. Here are their tips on how to remain cheerful this winter (hint: let as much of it roll off your back as possible).
1. Relatives: "Even in supportive families, there might be someone you don't get along with or they push your buttons, and you can't control exposure to family scenarios,'' said Dr. Manuel Pacheco, Chief of Emergency Service in the Department of Psychiatry at Tufts Medical Center. There's nothing you can do about this, Pacheco said, so just know when to take a break. Only take on as much family time as you can handle.
2. Gaining weight: People get busy during the holiday season, and Pacheco says this often takes people away from their coping mechanisms, such as exercise. "People don't realize some of these healthy habits get them through the year,'' he said. "Make time to do that.'' Not only will regular exercise help reduce stress, but it also will burn some of the inevitable extra calories you consumed.
3. Loneliness: For those going through divorce or who have lost a loved one, the holidays can be a lonely time. Dr. Ash Nadkarni, an associate psychiatrist at Brigham and Women's Hospital, says the best thing to do is to address this sadness. "Take the time to say to yourself: 'I'm going to put aside a half hour every day to reflect on the loss of a loved one or changes in family structure,''' she said. "Allow yourself the time to mourn something, but set some limits.'' Shutting out your feelings isn't healthy, and wallowing isn't either. The right balance is a healthy way to move forward
4. Traveling: "Realize that the holidays are a time when everyone is traveling, and preparing for chaos is an important piece,'' Nadkarni said. She recommends taking delays and other unexpected burdens in stride.
5. Buying the right gifts: Everyone wants to surprise their loved ones with great gifts, but Nadkarni says you have to be realistic. "The holidays don't have to be perfect…there's only so much you can do,'' she said. Make gift-giving fun where you can, and don't let the process become a burden.
6. Paying for those gifts: This can be especially hard amongst family members when some people have different monetary expectations than others. "Don't compete with family members who have more resources than you do,'' Pacheco said. Spending more than you can afford will only result in more stress later on.
7. Too many invitations: "If you're invited to 10 things, you're going to end up disappointing somebody,'' Pacheco said. However, you can't overcommit yourself. Pacheco said be up front about what you are and are not able to attend. People will understand, and nobody can do it all.
8. Crowds and long lines: Like family, this is also hard to avoid during the holidays. The best thing to do is to plan ahead. Nadkarni said setting aside specific days for shopping will help you be prepared for the chaos of this season.
9. Balancing work and taking time off: "It's important to set limits ahead of time,'' Pacheco said. This applies to both work and personal life. Set limits in both areas of life, so the holiday season and its extra pressures become manageable.
10. The pressure to be happy: Nadkarni recommends staying realistic and allowing the minor stresses of the holidays to roll off your back. However, don't be afraid to seek help if you really need it. "Make an appointment to see someone or open up to friends,'' she said.