Health
Boston Ranked Healthiest Place in US for the Third-Straight Year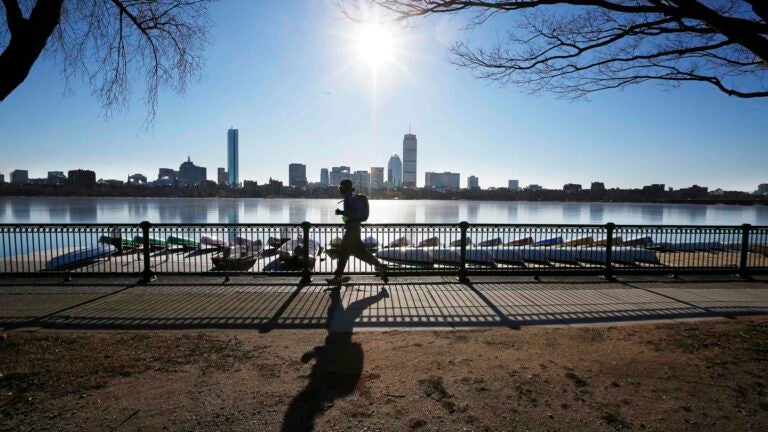 Once again, Boston is number one on a list of the healthiest places to live in the United States. The 2015 list marks the third year in a row that the region including Boston, Cambridge, and Quincy has topped the annual report put together by NerdWallet, the personal finance website based in San Francisco.
The Greater Boston area and several West Coast cities — San Francisco, Portland, Seattle, and San Jose — scored better than other areas in the country for health and fitness. Southern cities fell mostly on the unhealthy side of the spectrum in the report — Dallas, San Antonio, Orlando, and Memphis had the four lowest overall health scores. This might not be that surprising given that the Centers for Disease Control and Prevention found the South had the highest prevalence of obesity in 2013.
Sreekar Jasthi, the analyst who conducted the report at NerdWallet, said fitness levels and health care accessibility were the two key metric categories analyzed for the study.
"We wanted to look at how physically healthy a city's population is, which we measured through the American Fitness Index, as well as CDC data on people at a healthy weight, and people who engage in physical activity,'' Jasthi told Boston.com.
The next step was to combine the information on the physical health of the city's residents with information on access to health care, looking at the percentage of residents with health insurance and the number of surgeons and physicians per 100,000 residents in each city. The Boston area came in with an overall health score of 88.3 percent.
[fragment number=0]
"We wanted the overall score to be an equal representation of fitness level and health care accessibility so we weighted each category at 50 percent,'' said Jasthi. "The individual variables within each category were then weighted equally.''
Under the category of "fitness level,'' the American Fitness Index score, the percentage of people engaging in physical activity and the percentage of people at a healthy weight each accounted for 17.7 percent of the overall score. The percentage of residents with health insurance and the number of physicians per 100,000 residents made up the category of "health care accessibility.'' Each of those subsections accounted for 25 percent of the total health score, according to Jasthi.
The report found that Boston has the highest number of physicians and surgeons per 100,000 residents (514.2) and the highest percentage of residents with health insurance (95.8), contributing to its first place position on the list.
"Boston has some of the highest rates of health insurance coverage of any city in the US, and thanks to its status as a health care and medical research hub, it's also home to more physicians per 100,00 residents than any other major city,'' said Jasthi. "In addition to and partly because of such great access to health care, Boston's residents also enjoy greater levels of physical health and fitness than many other populations.''