Health
How (and Why) Fans Rationalize Deflategate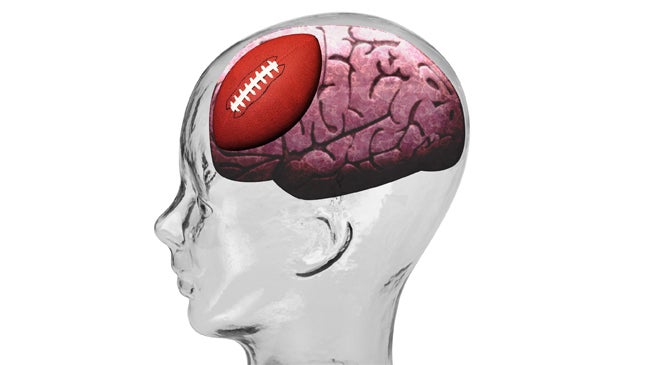 Thanks to Gwyneth Paltrow, we've heard of conscious uncoupling, but what about moral decoupling? This is the process of rationalizing and compartmentalizing immoral acts based on our personal investment in the parties involved.
Take, for example, Deflategate. The Patriots have been accused of possibly letting some of the air out of 11 of the 12 footballs used last weekend during their AFC Championship win against the Colts in Foxborough. Despite definitive proof that the balls were, in fact, underinflated per the NFL's rules, Patriots fans have stuck by their team. While the blame has yet to be pinned on Tom Brady or Bill Belichick, a sense of "what ifs'' leaves non-Pats die-hards wondering why hardcore fan loyalty is more valiant than ever.
So—why? It comes down to motivated reasoning and moral decoupling.
A recent University of Michigan study for the Journal of Business Ethics looked at the way sports fans justified the immoral actions of athletes on the field compared to acts committed in their personal lives. For example, following the exposure of Tiger Woods's extramarital affairs, his Nike contract continued. However, when Lance Armstrong's use of performance-enhancing drugs was revealed, the brand dropped him.
And brands do matter in this context. They want to sponsor athletes that, to be blunt, sell products. When a scandal like (gasp!) cheating occurs, whether it happened on or off the field may determine the value of an athlete's endorsement.
"When people are able to decouple the immoral behavior from athletic performance, that typically means a brand can stay with an athlete,'' Study author Dae Hee Kwak, an assistant professor of sport management at the University Michigan, told Boston.com. "But if an athlete gets in trouble on field, people find it difficult to decouple. Perhaps it's a good idea to distance your brand from the athlete.''
In the study, 98 participants were shown different types of scandals—some on and some off the field—involving athletes with fictitious names. They then asked subjects to rate their perception of the athlete's performance and immorality in each situation. Kwak and his colleagues found that the subjects' deemed an athlete's behavior as immoral when there was definitive proof that was a direct effect on their athletic performance. Cheating on your wife? Not so much.
Sounds like common sense, right?
Don't give yourself too much credit. Beyond the black and white of cheating here, there, and anywhere, there's a type of unconscious—but biased—thought process that causes us to jump to these conclusions.
According to Amit Bhattacharjee, an assistant professor of business administration at Darmouth's Tuck School of Business, "We are not scientists where we want to find the truth. We're like lawyers, where we already know an answer, and then our brain searches for information and facts that support that.''
Sports fans in particular are typically more likely to merge their personal identities with their favorite team, so much so that studies have found direct health correlations, such as binge eating when your team is playing a losing season. In a situation like Deflategate, Bhattacharjee said there are too many loopholes for loyal Patroits fans, who are in personal defense mode, to find motivated reasoning.
"It's pretty unambiguous that 11 out of 12 were deflated, but there's still a lot of ambiguity over how much of an advantage that actually allows for,'' he explained. "Even if we assume this was a huge advantage and allowed for a couple of touchdowns, it doesn't matter. There's still ample room for scrutiny.''
The reasoning goes both ways. Other NFL fans hoping the Patriots go down in flames may look for opportunities to exploit the situation. And sadly, there may never be a moment that fans, who have identities ingrained in team loyalty, see eye-to-eye.
"It's on an unconscious level, but what we see as objective fact is very much influenced by our underlying motivations,'' said Bhattacharjee, who penned research on the concepts of moral decoupling and moral realization for Wharton as a doctoral student in 2012.
While Deflategate seems like an ideal opportunity for moral decoupling, it may depend on which side you stand, since how you measure the severity of the charge is determined by your level of fandom.
"Is a deflated football a detrimental factor for a win? It could be, but it depends on how you conceptualize it,'' said Kwak.
Bhattacharjee concurred: "I think the strategy is that people make the arguments they make to give rise to an assumed answer.''
But if that's the case, is there room for even an academic to show some bias in this scenario?
"I grew up in Philly, so I'm an Eagles fan, but I have a lot of admiration for the organization,'' said Bhattacharjee. "Belichick is an amazing coach, and Brady is an amazing quarterback.''