Health
How to get medical marijuana in Massachusetts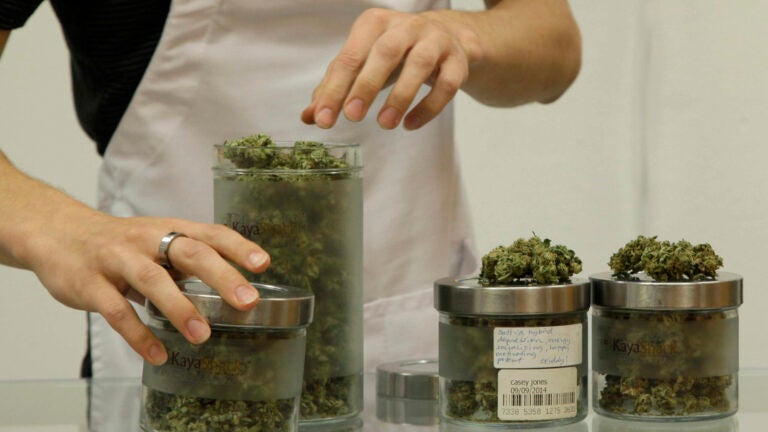 More than 12,000 people in Massachusetts are legally allowed to purchase marijuana from one of the state's two open dispensaries.
How did they get that card? They started with a doctor. Probably not their regular physician, but one of the 108 statewide that are approved to certify patients. (You don't need your general practitioner to give the OK on getting cannabis, though experts say it's a good idea to talk to them about it.)
The Department of Public Health won't release the names of those physicians, but Google "medical marijuana doctor in Massachusetts'' and several pop up.
From there, pick a provider. The clinic will likely have you fill out a health form when scheduling an appointment. Most clinics charge around $200 for the certification process, though some offer discounts for those in need.
You'll have to say what condition you think you need medical marijuana for and show some kind of documentation — a note from your doctor, or something on your medical records — that backs that up. The law says you must have a "debilitating condition'' — anything from HIV to anxiety. You need to tell the certifying physician that you'd benefit from medical cannabis, and they have to agree.
The certifying doctor will file their approval with the state, and send you on your way with a PIN and logon to access the state's "virtual gateway.'' This will allow you to register as a medical marijuana patient.
Then there's a 15-step process that involves taking a picture of yourself, scanning a photo ID that proves your Massachusetts residency, and paying $50 to the state.
A card will eventually come in the mail and you can visit a dispensary.
It sounds relatively simple, though some wannabe patients have reported issues with the process. The online system didn't work for them, or their identification didn't match their current address. Kids are required to have two physicians certify them, and pediatricians doing this work can be hard to find.
More than 18,000 people have been certified by a physician as of Sept. 1, and the state has issued cards to 12,396 of those people.