Health
Wonderful Pistachios recalled after multi-state salmonella outbreak
The pistachios are also sold under the Paramount Farms and Trader Joe's names.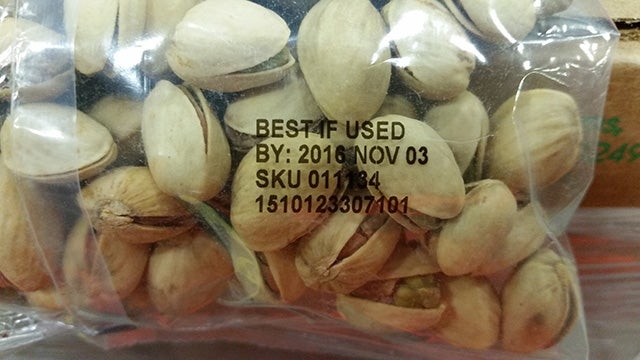 The Centers for Disease Control and Prevention is advising consumers not to eat Wonderful Pistachios — the California-based company behind the ads that encourage you to "get crackin''' — after multiple salmonella outbreaks.
Wonderful Pistachios, a subset of The Wonderful Company LLC, which also owns FIJI Water, POM Wonderful, and Wonderful Halos, is recalling a limited number of their products that were distributed through several retailers. The pistachios were sold nationwide and in Canada under the names Wonderful, Paramount Farms, and Trader Joe's.
Health officials are currently investigating 11 salmonella cases in nine states: Connecticut, Alabama, Arizona, Georgia, Michigan, Minnesota, North Dakota, Virginia, and Washington, according to a statement from the CDC. There have been two hospitalizations but no deaths.
The pistachios that could be at risk can be identified by a 13-digit lot code number, which can be found on the back or bottom panel of the package. There are 23 lot codes for recall; see that full list here.
Since these products have a long shelf life, the CDC advised consumers to check any products that have been in their homes. Consumers may return the product to the store from which it was purchased or send the portion of the package that contains the lot code to Wonderful Pistachios, 13646 Highway 33, Lost Hills, California 93249 for a refund.
"Wonderful Pistachios takes food safety matters very seriously and is working closely with health officials to identify the source of the problem,'' the company said in a statement. This is the first-ever recall associated with Wonderful Pistachios, which has been growing, harvesting, and processing pistachios for 30 years.