Health
A Midwest-based luxury gym chain is expanding in Massachusetts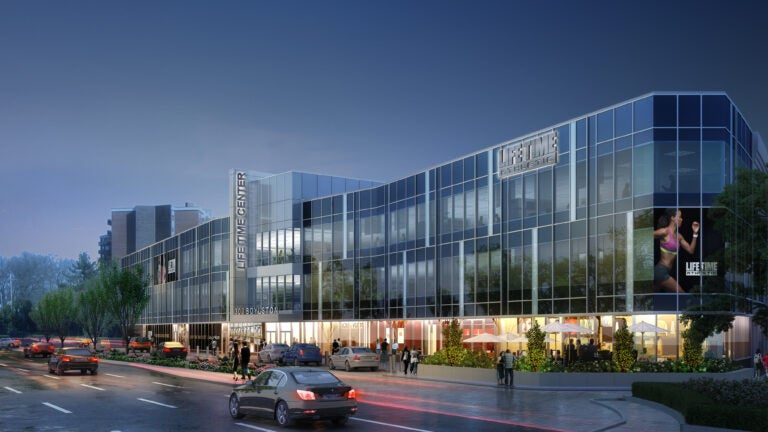 From bare bones CrossFit boxes to luxury boxing gyms, there's no shortage of fitness options in the Boston area. In this series, we'll introduce you to exciting new openings and revisit old favorites to showcase the best of the city's fitness scene. Think your favorite sweat spot deserves the spotlight? Email [email protected] and tell us why.
In an age in which everything seems to be moving to a boutique fitness model, Minnesota-based Life Time Athletic has other plans. The luxury gym chain has more than 120 locations in 26 states and is currently expanding in the Commonwealth. The Greater Boston area has two Life Time locations open now (Westwood and MetroWest, located in Framingham) and a third on the way in Chestnut Hill later this spring.
The first thing you'll notice about the facilities is their sheer size. The gyms are colossal. They're so big, in fact, that reviews have called Life Time gyms "wellness resorts" and "fitness country clubs."
"Our Westwood and Framingham locations are nearly identical," said Ben Dubin, general manager of the Westwood club. "They both have three stories and feature the same layout. Both were built from the ground up with huge indoor and outdoor aquatic centers, indoor basketball courts, two group fitness studios, one yoga studio, one Pilates studio, one cycle studio, … boxing area, 400 pieces of strength-based and cardio equipment, a spa, cafe, and a kid's program." The Framingham club also has four indoor squash courts and a third-floor outdoor patio.
Chestnut Hill will be a unique club in the former Atrium mall space. The gym will be the company's second "Diamond Premiere" club—the first is Life Time Athletic at Sky in New York City, which opened last summer. The new spot will be 129,000 square feet and feature a larger dedicated space (26,000 square feet—almost double the other clubs) for functional training. Although guests will have access to garage parking, valet service, and a full-service restaurant and bar, the gym won't have basketball courts, squash, or pools.
Opening date: Life Time Athletic Westwood opened in July 2015 and was the company's first foray into the Boston market. The Bay State's second location, Life Time Athletic Boston MetroWest, opened in Framingham in July 2016. Life Time Athletic Chestnut Hill is scheduled to open this June.
Price: The three locations offer numerous plans for singles, couples, and families ranging from approximately $129 to $359. Memberships can be month-to-month or yearly depending on your needs. Life Time also has a "Junior Executive" option for those under 30 years of age starting around $129 a month depending on the location. "Sometimes, as young professionals, our paychecks aren't as much as we want them to be, but the lifestyle of Life Time matters," Dubin said.
Vibe: High-end wellness resort with parking. The space is luxe and upmarket with plush couches and TVs lining the common areas. There's also WiFi, of course. It's the kind of place you'll want to hang out in all day, and that's encouraged—management expects the gym to double as an office for many people.
Wow factor: Each location offers more than 110 weekly group fitness classes, including cycling, yoga, Pilates, and barre. There's a special area for kids called the "Life Time Academy" because "our founder found himself taking his kid everywhere for things like karate and swimming so he wanted to spend more time with his family," Dubin said. The kids program provides numerous fitness and play options. But it's the outdoor space at Westwood and MetroWest that really blows people away, with a pool and lounge area that can rival that of any hotel or resort. "We also have a full-service salon and spa," Dublin said.
Know before you go: You don't have to take much with you—the lockers rooms at all three locations are swanky and feature J.R. Watkins products. You'll also find whirlpools, dry and steam saunas, and towel service. All clubs have physical therapy and chiropractic care onsite for additional fees.
Life Time Athletic: 44 Harvard St., Westwood; 490 Old Connecticut Path, Framingham; 300 Boylston St., Newton