Health
This 5K will honor slain jogger Vanessa Marcotte on what would have been her 28th birthday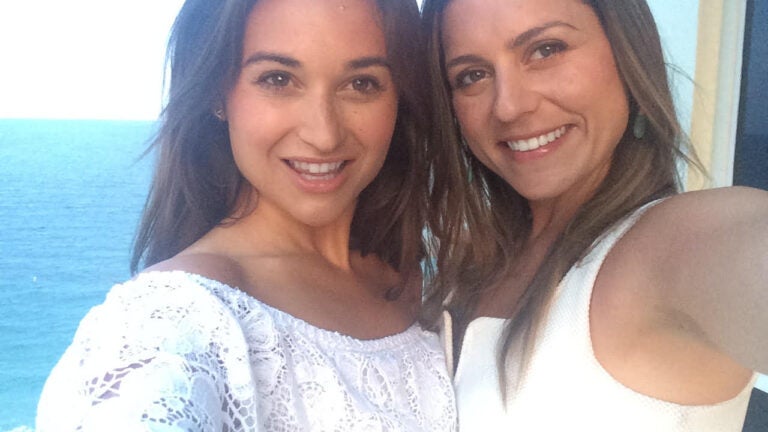 On June 17, runners will fill Wachusett Mountain in Princeton. They'll take part in the Vanessa T. Marcotte Foundation 5K Run/Walk in honor of Vanessa Marcotte, the Princeton native and Boston University graduate slain while jogging near her family's home last August.
The 5K is the first official event organized by the Vanessa T. Marcotte Foundation, created in March by Marcotte's family and friends. They chose the 5K's June 17 date with care—the race will take place on what would have been Marcotte's 28th birthday.
"We wanted to do something that she would have loved to do," said Ashley McNiff, Marcotte's best friend and a foundation board member, who ran the Boston Marathon earlier this month in her friend's honor. "This is actually how she would want to spend her birthday, where she could be outside in nature, running with all of her friends."
About 275 people have already registered for the 5K, said Caroline Tocci, president of the foundation and Marcotte's cousin.
"We're hoping to have as many [participants] as we can," McNiff said.
More than 30 sponsors have signed on, as well, including Google, where Marcotte worked at the time of her death.
The day will include a DJ, food vendors, a raffle, ice cream trucks, and a silent auction with items like Red Sox tickets and a signed Rob Gronkowski jersey up for grabs.
"We've just been really overwhelmed, in a good way, with the support we've received," Tocci said.
The foundation will use the money raised to partner with organizations that have educational programs that promote female empowerment and challenge gender stereotypes. One such organization is Cambridge's Tutoring Plus, with which Marcotte worked closely.
"She told me once, 'Let's be majorly successful. There's no time for hoping,'" Tocci said. "So, for Vanessa, being successful meant just making a positive impact."
The family is looking ahead for more ways the foundation can have a positive impact, even as recent events have forced them to look back. Earlier this month, state police arrested Angelo Colon-Ortiz, 31, of Worcester, in connection with Marcotte's murder.
"The whole family is relieved that they found this person," Tocci said. "But it doesn't bring Vanessa back. It is the first step of justice for Vanessa. And we're relieved. But, obviously, it's still hard for us right now."
The foundation has helped the family cope with their grief, Tocci said.
"We started the foundation really as a way to remember her and honor her by doing something that she would be proud of," McNiff said. "We think she'd be very proud of the work we're doing."
The race fee is $30 for those who preregister and $35 for those who pay the day of the event. Registration begins at 8 a.m., and the 5K begins at 10 a.m. Medals will be awarded to the top three runners overall, as well as the top three runners in eight different age groups.