Health
The Vanessa Marcotte Foundation is hosting a women's self-defense workshop
"She would want more than anything for us to raise awareness and, if we can, prevent this from happening to anyone else."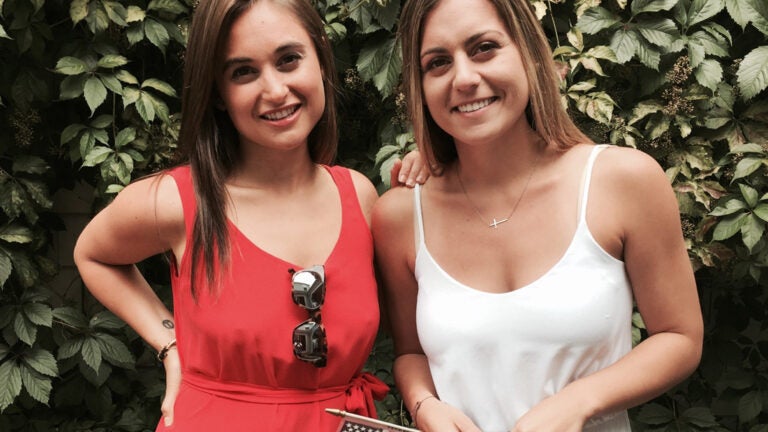 In August 2016, 27-year-old Vanessa Marcotte was slain while jogging near her family's home in Princeton. This month, hundreds of women will come together for self-defense lessons at Marcotte's alma mater, Boston University, to honor her and learn how to protect themselves against an attacker.
"We have the opportunity to really make a big impact and hopefully help all of these women," said Ashley McNiff, Marcotte's best friend and a board member for the Vanessa T. Marcotte Foundation.
The Jan. 21 workshop, called STRIKE for Vanessa, is the latest event hosted by the foundation, formed in 2017 by Marcotte's family and friends to promote female empowerment. It will be taught by celebrity trainer Avital Zeisler, a self-defense expert and author of "Weapons of Fitness: The Women's Ultimate Guide to Fitness, Self-Defense, and Empowerment."
Zeisler, a former ballerina based in New York City, was sexually assaulted at 19 by someone she knew. She became certified in and felt empowered by Krav Maga, a hand-to-hand combat system used by the Israeli military, and later developed the Soteria Method, which draws from Krav Maga and teaches women both physical and mental ways to fight an attacker. Zeisler conducts Soteria Method workshops worldwide and has trained celebrities such as Amanda Seyfried and Keri Russell. This will be the first workshop she's taught in Boston.
"What we love about her method that she created is it involves a type of visualization to cement what you learned," said Caroline Tocci, Marcotte's cousin and president of the Vanessa T. Marcotte Foundation. "Women are challenged to picture a potential attack and create a hypothetical reaction in the moment."
"We do what's called survival visualization," Zeisler said, adding that her training is, in part, about "planting the seed of the survival mindset."
Zeisler said she will teach women "some of the most effective kicks and strikes," as well as "some of the most common attacks that women face."
Equally as important, according to Zeisler, is addressing the mental state of a person under attack. The mind controls the body, she said.
"That's something that's going to give you that extra amount of strength that you don't even know you have, that's going to get you through those moments," Zeisler said.
The foundation is hoping 300 women will attend the event, and can accommodate 500, Tocci said. The event, which is sponsored by Reebok, will also feature a DJ and raffle prizes that reflect what Marcotte loved to do; they include certificates for yoga and cycling and baskets with health foods and makeup.
"She's the inspiration for everything we do," said McNiff of Marcotte. "The kind of person that she is, she would want more than anything for us to raise awareness and, if we can, prevent this from happening to anyone else."
STRIKE for Vanessa; Sunday, Jan. 21 from 10 a.m. to 1:30 p.m.; George Sherman Union, Boston University; tickets cost $40, or $25 for students with IDs