Health
These 10 local fitness studios offer virtual classes
Social distancing doesn't mean you can't sweat it out.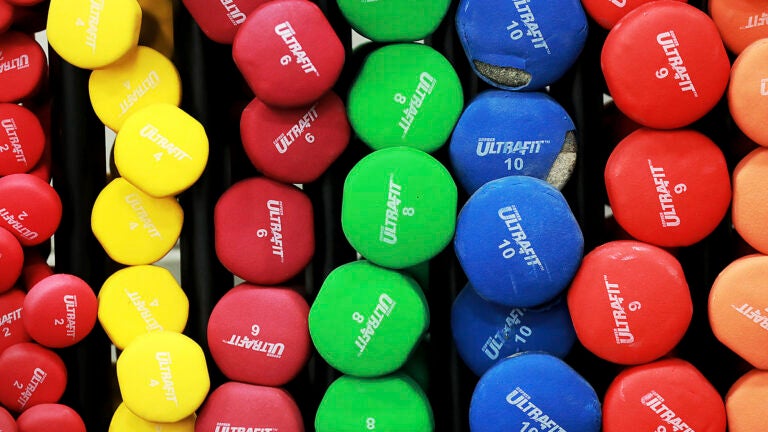 As social distancing becomes a temporary norm amid the coronavirus outbreak, more businesses are faced with finding ways to adapt. For many fitness studios, that means conducting classes through audio, pre-recorded videos, and live video conferencing.
These 10 local spots, whose workouts range from CrossFit to yoga, provide opportunities for you to break a sweat from your living room.
Asana Charlestown
This studio announced it would offer its mix of barre, pilates, yoga and meditation classes through Zoom video conferencing beginning Monday. It will be free for everyone on March 16, and free for members starting March 17. Non-members can purchase a two-week virtual membership for $75.
Barre N9ne
Weights between one and three pounds are recommended for these virtual classes, which are conducted via Zoom.
Body of Work
This South Boston studio's classes blend elements including gymnastics strength training, dance, and play, and its online classes on Zoom will be the same. You can catch them on Tuesdays and Thursdays at 6 p.m., Saturday at 9 a.m. and Sunday at 10 a.m. Email [email protected] or message the studio on Instagram to join.
Boston Body
Starting Monday morning, Boston Body will host free barre and Pilates classes over Zoom. If you want more, founder Zayna Gold also offers a digital subscription series for $20 per month or $149 per year.
C2 Body
A library of barre videos is available through C2 Body, with subscriptions ranging from $16 to $25 per month.
Crossfit One Nation
Until One Nation re-opens, the company plans to provide digital classes, challenges, and nutrition support. Classes at 6 a.m., 8:30 a.m., noon, and 5:30 p.m. will be offered daily starting March 16 at noon, as well as a pre-recorded class.
Down Under School of Yoga
This local chain now provides a library of free on-demand audio by its faculty. The studio also announced that it will begin livestreaming its full class schedule through Zoom on Wednesday. 
Lynx Fitness Club
Last week, this luxury fitness destination launched a virtual training program called "Work(OUT) From Home." For a limited time, the club is offering 30 days free to members and nonmembers alike. Those who sign up will receive three weekly workouts via the TrueCoach mobile app. 
Sweat Fixx
This collection of studios offers an online program with rowing, sculpt, and yoga classes called Stream 360. You can access one video for 24 hours for $10, or sign up for 30 days of access to their library for $39 per month.
Upward Spiral Studio
This Cambridge spot will offer conditioning, Gyrokinesis, and Pilates classes through Zoom for $15 per session.
---
Get Boston.com's e-mail alerts: