Health
I'm organizing assistance for food service employees who are out of work
"There's no way we're going to be able to help everybody, which is upsetting. We're just going to give until we have depleted our fund."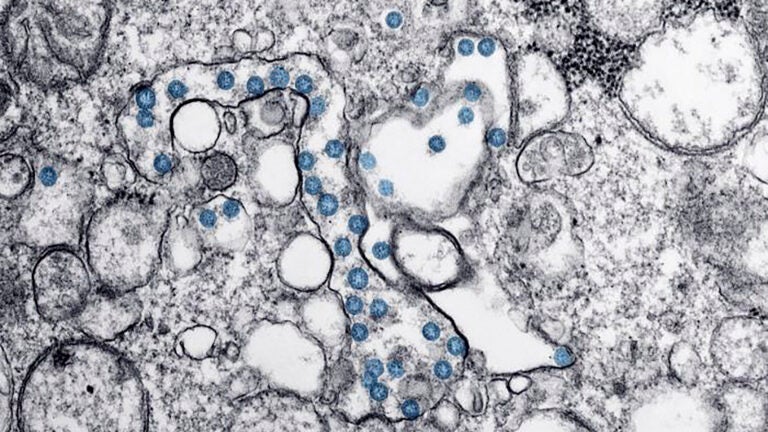 Coronavirus is affecting everyday life — even for those who have not been infected. We are sharing stories of its impact on local people. To share your own, please submit this form or email us at [email protected]. 
This story was told by Dan Donato, and has been transcribed and edited from a conversation with Madelaine Millar.
My name is Dan Donato, and I'm a member of the board of directors for Behind You. Prior to the COVID-19 crisis, Behind You was engaged in helping food service employees with unforeseen emergencies that kept them out of work for four weeks or longer. Our goal was just to help them pay rent, buy groceries, feed their kids, and do whatever they needed to do. 
When restaurants started to be affected by the current crisis, we pivoted the mission a bit to try to ramp up fundraising, but also make funds available to a broader swath of people. Restaurant workers do not have the option to work from home; if they're out of work, they're out of work. This is also a population of people that, by and large, do not have savings. Even in good times when they're fully employed, they're mostly living paycheck to paycheck.
I think so far we've raised around $20,000, and we're going to match $20,000 of that, so there's $40,000. That'll allow us to help a few hundred people, hopefully raise more, and help more. I'm getting requests at the rate of something like 20 or 30 per hour right now, and I expect that to ramp up. There's no way we're going to be able to help everybody, which is upsetting. 
Right now, it's a little bleak. I'm just trying to bury myself in work so that I don't really have to think about much else.
---
Your 60-second guide to social distancing during the coronavirus outbreak
---
For restaurant workers to receive funds, they have to be from Beverly, Lynn, Marblehead, Peabody, Salem, or Swampscott, and they need to have worked in a restaurant for 30 or more hours per week. We're planning to give everybody we can a flat award; we're not going to give more or less depending on your story. We're just going to give until we have depleted our fund. 
Everybody is feeling impacted right now, but I also want people have some empathy for what it must be like to not be able to work — to want to work, but have nowhere to do that, and to wonder if they'll be able to stay in their apartment, if they'll be able to feed themselves, if they'll be able to afford the medical costs if they get sick. I think we're all hoping for the best, that things will start to get back to normal in April or May, but there are no guarantees. There's a lot of fear out there. And we're just doing what we can to help people along.
Readers can donate to Behind You. Applications for financial assistance are currently closed until more funds become available. 
---
Get Boston.com's e-mail alerts:
Sign up and receive coronavirus news and breaking updates, from our newsroom to your inbox.