History
UMich challenged Harvard to a beer drinking challenge in 1967—and the outcome is still unknown
"Harvard men," Jerry Anderson, a graduate student at the University of Michigan, told The Boston Globe at the time, "are a bunch of pantywaists when it comes to real fun. I'd like to see them try to outfrolic us. We challenge all comers."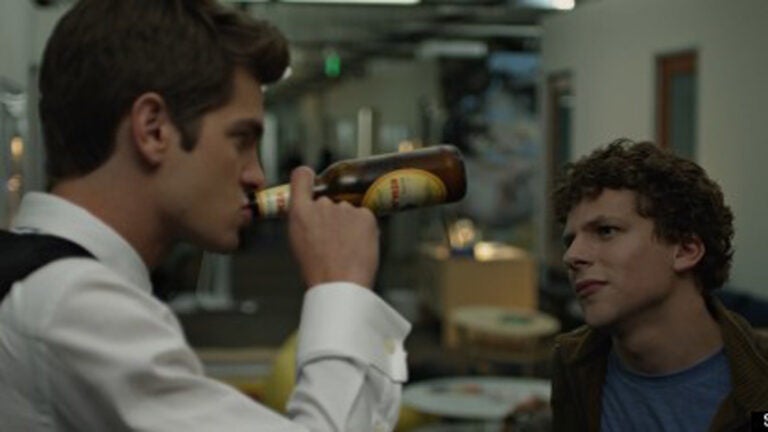 Much like its rich, prestigious academic history, Harvard's beer tradition goes back to the 1600s, and has had quite the influence on the Ivy League school over the years.
In fact, just one year after the University was founded and John Harvard passed away, a brewery was built right on campus. According to a 1933 Boston Globe article written by Harvard history professor Samuel Eliot Morison, "At the time Harvard College was founded, beer was considered as vital for learning as books; and the first head of Harvard College lost his job largely because he let the college beer-tap run dry."
The Crimson's love of a good beer didn't falter over the years, despite the campus's many breweries ceasing to exist by 1814, and the sale of beer in university dining halls being abolished in 1934. In February 1967, Harvard would have the opportunity to once again show off its beer belly brawn.
It all started at Fraser's Pub in Ann Arbor, Michigan on February 19, 1967, when 12 University of Michigan students, nine men and three women, claimed a record of 604 consecutive hours of beer-drinking over the course of nine weeks.
Shortly after came the challenge:
"Harvard men," Jerry Anderson, a graduate student at the University of Michigan, told The Boston Globe, "are a bunch of pantywaists when it comes to real fun. I'd like to see them try to outfrolic us. We challenge all comers."
The bar was set. Could Harvard assemble a team of drinkers with the tolerance to top Ann Arbor's finest?
"Let's go, 10,000 men of Harvard," a Hasty Pudding Club representative announced in the Globe. "And girls of Radcliffe, too."
The rules for the challenge included one of the 12 team members be in a local pub sipping a 12-ounce mug of beer from 8:30 a.m. to 1:30 a.m. Monday through Saturday, and noon to 6 p.m. on Sundays. The team had to be coeducational.
Anderson and his Michigan drinking buddies had a strict routine, downing an estimated 15,000 ounces of beer worth $800 over the course of their streak. Half of the team even had the stamina to road trip to New Orleans for Mardi Gras in the middle of their record span. Drinking games such as Scrabble, Perquackey, and Pass Out kept the team drinking on Saturday nights when they didn't have to get up early the next morning.
After a while, however, the fun began to fade and the team had to rest their steins.
"It was great as long as we were running it," Anderson told the Globe. "But after a while we got to the point where it was running us."
"I guess I gained a few pounds," Anderson, who was 5 feet 11 inches and 190 pounds before the record run, said. "I'm kind of afraid to get on a scale. But my pants still fit."
The ball was officially in Harvard's court, and according to Hasty Pudding, they were up for the challenge.
"We could break their mark in three weeks," a Hasty Pudding representative told the Globe. "By drinking 24 hours a day."
Unfortunately, this is where the story ends. We reached out to Hasty Pudding for an update, but did not hear back. There is no evidence to show that Harvard, or any other school drinking team for that matter, was able to top Michigan's beer intake. But does that mean that the record still stands?