Home Design
'Sweet Paul Eat & Make' author gives 7 tips for a successful blog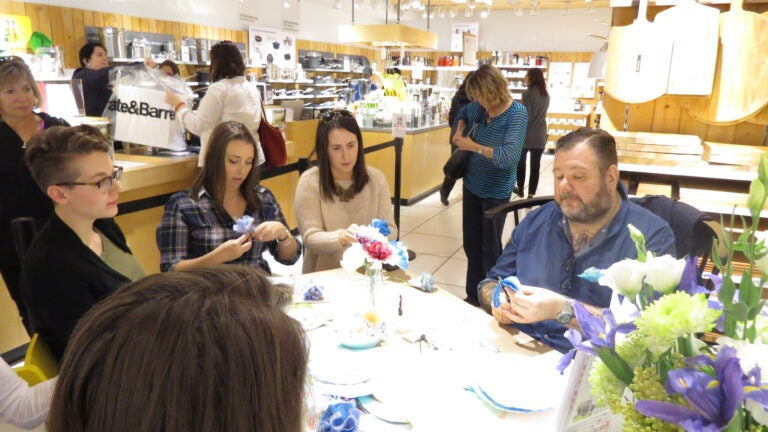 Paul Lowe, creator of all things pretty and yummy, was in the Hub this weekend showing off his new cook-and-craft book "Sweet Paul Eat & Make.'' We caught up with him during a lull in his whirlwind Boston-area tour, which included stops in Wellesley, Back Bay, and Brookline, to get the skinny on all things Sweet Paul.
Lowe's path to book author began in his native Norway, where a career as a florist evolved into a career as a food and craft stylist. A tinge of jealousy sparked him to create a blog called Sweet Paul where he showcased his work, which eventually garnered 200,000 hits per month and evolved into an online magazine. Retailer Anthropologie became one of Sweet Paul's fans, and extended an offer to aid Lowe in printing the magazine as a quarterly. Sweet Paul Magazine was born soon after, and in Spring 2012, the first print edition hit store shelves.
The magazine's success spurred "Eat & Make,'' a book full of rustic, easy-to-make crafts, and delicious, simple recipes, but none of it would have been possible without the catalyst: Lowe's blog. If you're a blogger or are thinking of starting one in the near future, check out these tips that Lowe offered for creating a successful blog like his:
1. "You have to have your own voice because there's so many blogs out there,'' Lowe said. "You have to think, what is going to make people want to go to my blog, what's different about my blog.''
2. "[If you're] doing a blog about food and you want to do your own recipes and shoot food and all that stuff, I would take a little class in photography so that you develop at least a few basic skills.''
3. "Just start. Be ambitious. For God's sake, don't be shy.''
4. "When I started my blog, I think I wrote five postings and then I wrote an e-mail to all the biggest blogs there was, just informing them,'' Lowe recalled, chuckling. He asked if the bloggers could add his blog to their blog roll, "and some of them did and some of them didn't. But just be ambitious about it and be nice.''
5. "Be nice to people. Be nice in e-mails and just be a nice person. You will get much further that way.''
6. "It's a very good idea to start a blog because you never know where that will lead.''
7. "I always say to people, if you feel like you have a creative urge to create something that's yours, a blog is a very good way to begin,'' Lowe closed.
Lowe finished his Boston stops at Boylston Street's Crate & Barrel on Saturday, where he taught Bostonians how to create paper flowers from dyed coffee filters — just one of the innovative crafts in his book. While teaching, he told the growing group around his table that he thinks "the world would be a better place if everyone crafted — and cooked.''
If you're in the mood to bake, check out his recipe for the World's Best Cake, courtesy of Lowe's "Eat & Make'' on Boston.com. For more on Lowe, the book, or Sweet Paul Magazine, head to the Sweet Paul website.