Home Design
LiquiGlide keeps on solving the world's condiment problems
First it was ketchup. This time, it's mayonnaise.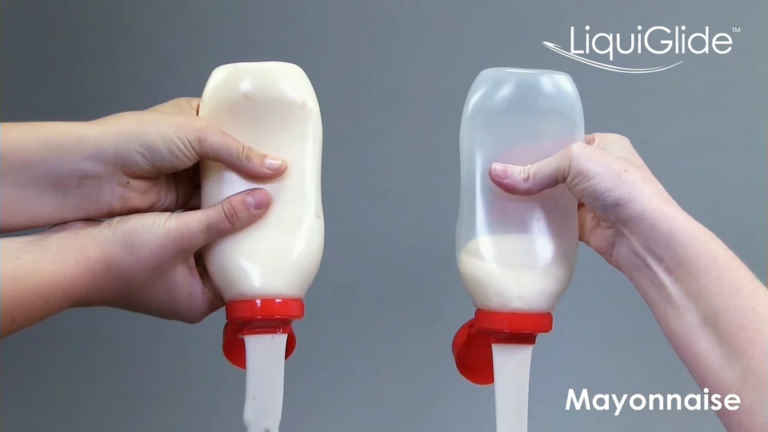 [fragment number=0]
The MIT scientists who graced consumers with super slippery bottle coatings—used for ketchup and basic condiments alike—have discovered a new and improved way to get the best bang for your mayonnaise.
LiquiGlide just signed a deal with Orkla ASA, an enormous, $3.6 billion company out of Norway that sells packaged foods in Europe and Asia. The company now has rights to LiquiGlide's slippery product for an undisclosed brand of mayo available in northern and central Europe within the next year.
[fragment number=1]
"Ever since we started the company, we had a ton of interest globally,'' LiquiGlide co-founder Dave Smith said. So what's the interest in mayo specifically? "Mayonnaise products want to differentiate themselves from their competition. Most have upside-down bottles now where [people] still need to scrape out the last bit. That's the biggest complaint for customers.''
That's why LiquiGlide is "changing the way liquids move.'' LiquiGlide estimates that up to 10 percent of condiments are wasted because the substance gets stuck in the bottle.
In 2014, Smith uploaded a YouTube video of ketchup easily sliding out of its bottle with the use of the coating. The video went viral because, as many a great American knows, ketchup pretty much never comes out of a glass bottle looking so graceful:
[fragment number=2]
And so, Europe, rejoice. Now it's mayo's time to shine.
Photos: Lobster roll spots around New England:
[bdc-gallery id="317593″]