Innovation
HubWeek invites you to sip cider, channel your inner artist, and tour a historic lightship in Eastie
The event is part of a monthly series that highlights innovation around Boston neighborhoods.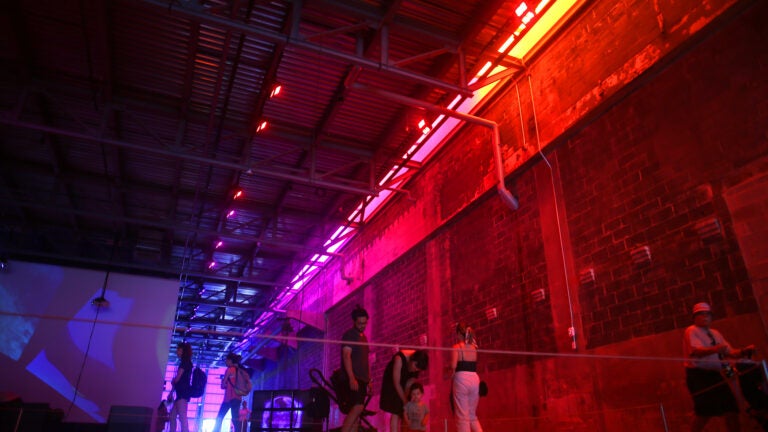 Over the last five years, HubWeek has expanded from a futuristic festival spanning a few days to a yearlong salute to innovation. One of the ways it's done this is through Open Doors, a monthly event series that highlights the creative and inventive found in different pockets of the city. Next month, the celebratory gaze will be on East Boston.
Between the arts incubators, cider house, historic site, and working marina, there's plenty to do at the Boston Harbor Shipyard. On Monday, Aug. 19, artists, entrepreneurs, foodies, and creatives of all types are invited to descend on the waterfront space to explore what it has to offer.
Between 4 p.m. and 7:30 p.m., attendees will be able to move between several happenings in the area. Downeast Cider House will host 30-minute tour and tasting sessions where they will teach participants about their unfiltered cider, how it's made, and more. Meanwhile, creative production agency Windy Films will present a space where guests can draw, paint, take photos, and otherwise show off their creative side. At the shipyard's warehouse, attendees will be able to witness the installation of a 40-foot vintage neon sign of Paul Revere and his trusty steed.
Other activities include an hourlong tour of the Lightship Nantucket, as well as a panel at the ICA Watershed to dig into East Boston's creative history and future. Additionally, the ICA will open up the galleries of its satellite location to the public. Finally, Windy Films will open its space for mingling, eating, and drinking.
The event is free, although most of the sessions require pre-registration. Following this event, the Open Doors program will head to Dudley Square in September and Allston/Brighton in November.