Job Doc
Is it unethical to hire someone to write your resume? Elaine Varelas explores the issue
Writing resumes and cover letters can be a daunting task—so is it appropriate to pay someone else to do it? Elaine Varelas examines the different support options available to job seekers and explains why being involved in the process of writing your own resume is so important.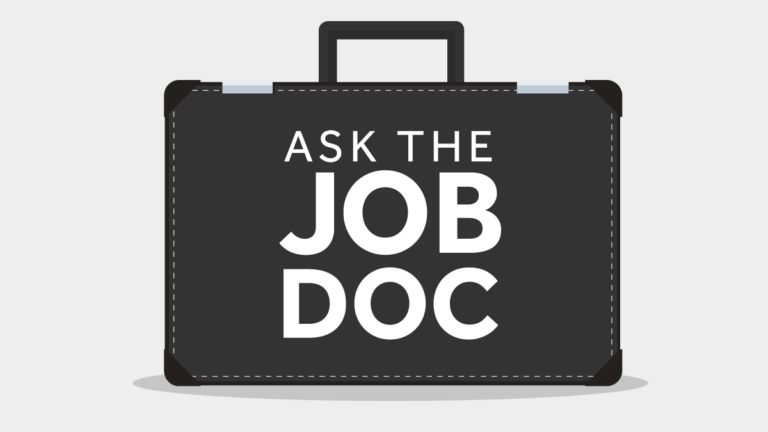 Q: I've applied to tons of jobs recently without so much as an email back from anyone. I think my resume and cover letter are the culprit—I never really learned the best way to put one together, and writing isn't really a skill of mine. Can I pay someone to write my resume and cover letter? Is that ethical? A waste of money?
A: You don't mention how you applied to these jobs, and I don't know how many "tons" really is, but the first thing to note is that sending out blind emails with your resume and cover letter attached isn't a very effective approach, regardless of how well written they are. So, if we assume that it is the quality of your resume and cover letter that's creating the issue, and not your methodology, there are many options out there to improve these documents, which may or may not include professional assistance.
Getting feedback on your resume and cover letter before applying to any job is crucial. But before you feel like you have to spend money on professional services, consider people in your own network who might be able to help. What professional colleagues, friends, or former coworkers might be positioned to provide feedback? Think of people who have been responsible for recruiting or interviewing candidates, as they will have direct experience evaluating resumes and cover letters. Working with a professional career consultant is also highly recommended—but keep in mind, a career consultant is not a resume writer. They will help you write your resume and cover letter by sharing best practices and helping you identify key achievements in your professional history, but most of them have the philosophy that you know your background best, so the highest quality product will be the result of you being fully involved in the process of writing it, with their support .
Not paying someone else to write your resume is less a matter of ethics and more about what you would miss by not being the one to write it. Crafting a strong resume takes time, reflection, and lots of rewriting. Going through this process first hand gives you thorough knowledge of what's in the resume and why—which is important for many stages of the job application process. Being able to articulate what you did in previous roles, what your results were, and how well the new role matches the skills you've illustrated is crucial when in conversation with potential employers. So, writing your resume ultimately serves a dual process: You not only end up with a strong resume, you have done intensive preparation for the interview.
If someone else writes the resume for you, they may almost get your experience right, but not quite. If you're asked a question in an interview and your response doesn't line up with what's in the resume, it will be embarrassing and might impact your credibility. An employer might wonder if that's your out for everything—get someone else to do the heavy lifting. There are many skilled writers out there who would be happy to create your resume for you, but they are not the experts on you, the work you do, or the value you would bring to an organization. Only you can identify your most valuable skills, what you're proudest of, and the nuanced ways your experience makes you a strong candidate for the job you're applying to now.
Writing a resume is hard work, but by the end, you should be proud of the final product. Take this opportunity to do a little research on resume best practices—there are many excellent books on resume and cover letter writing that you can consult. It's also a great idea to work with a career consultant, perhaps from your college or university or someone else you've been referred to. Taking the time and effort to write your own resume will provide extra benefits for your entire job search process.