Job Doc
Should I hire an overqualified or underqualified candidate? Elaine Varelas explores the issue
Hiring managers frequently face the dilemma of deciding between one candidate who is overqualified for the role and one "stretch" candidate who is underqualified. What is the best choice for the team, the organization, and the individual? Elaine Varelas explores the pros and cons of each option and how to determine the best hire.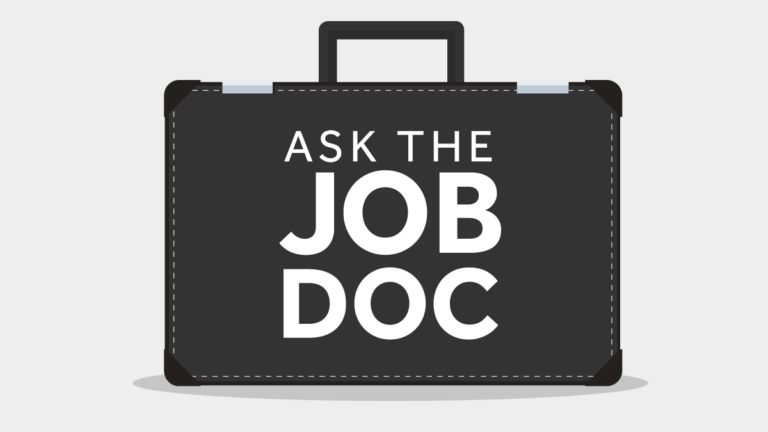 Q: I'm interviewing for a new member of my team and I'm torn between two candidates. One is overqualified and one is underqualified. We desperately need this person to hit the ground running, but it's a fairly entry-level job and I don't want to have to go through this whole process again in a year. What should I do?
A: You have a huge challenge in front of you in terms of selecting the best candidate for the role—with the lowest risk of turnover. Deciding between an overqualified candidate and a candidate for whom the role is more of a stretch is a common dilemma for hiring managers. As much as you would like to avoid repeating the recruiting process again soon, in either of these situations, you may have to go through it again sooner than you might like. The challenge now is identifying which candidate brings the most to the organization at the lowest risk.
It can be tempting to automatically select the overqualified person—they can hit the ground running with less training and less of a learning curve, and this may be just what your team needs right now. But first try to understand why the overqualified person is interested in the role; this is really important in determining how satisfied they will ultimately be in the job and at the organization. Do you see this as potentially a transitional job for the individual? Are they new to the geography? Have they been out of work for a long period of time and looking to reenter the workforce? Perhaps they have young children and want to travel less than previous jobs allowed. Finding out what the motivations are for your overqualified candidate will give you a better sense of how engaged they will be in the role—and how long they will likely stay.
For a stretch candidate, one of the biggest benefits is that you train them on the job's tasks the way you want them to be trained. There may be more of a learning curve, but what they learn will be aligned with company operating norms and policies. It's also more likely that they will feel challenged and engaged in the role for a longer period of time and won't get bored as easily as someone who is overqualified might. These factors should all be taken into consideration as you make your decision.
It's also worth noting that a candidate's hard skills should not be the sole factor in making a hiring decision. Soft skills, like communication, problem-solving, and time management, go a long way. Think about the culture of your organization—what kind of attitude, work ethic, and values do you promote in your employees? How do each of these candidates stack up against that? Consider various "added bonuses" each person might bring. Do they have something else that can really enhance the organization? Maybe they worked for a company that you would love to know more about in terms of how they did things. Does one of them bring additional skills that could be used in another part of the organization? Maybe they are familiar with a certain tech platform that your organization wants to start using, and their expertise would be helpful. These additional aspects should all play a part in your hiring decision.
Every level job has an expected "shelf life," and for an entry-level role , you are probably looking at about two years. The generation your candidates belong to might be a factor here as well—millennials may be eager to move on more quickly while other generations might not. So, while you're reluctant to be hiring for this role every other year, remember that keeping someone in an entry-level job for a long time is not necessarily a good thing—for the individual's job satisfaction or for the organization.
You are not the first person to be in this situation and you won't be the last. Take advantage of the data your organization might have that could influence your decision. Look back at the hiring history in your department or across the organization—what tends to work best? Have you typically hired under- or overqualified people and how long did they stay in the role comparable to what you expected? How well did they perform in the role? Did they move up in the organization or move on? You have a lot of factors to consider in your decision, and the good news is that you are likely to find benefits either way you go.