Job Doc
Can introverts be good at networking? Elaine Varelas provides insight and useful resources
Although many introverts might shudder at the thought of stereotypical networking, the practice has changed over the years and is more crucial than ever. Introverts do not need to suddenly become extroverts to succeed at networking—it just takes practice, confidence in the strengths of an introvert, and the right resources for success.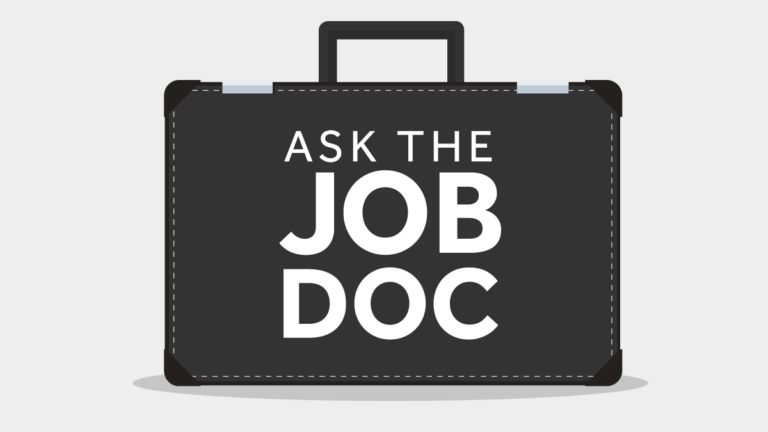 Q: I'm an introvert, so networking does not come easily to me. I'm not currently job searching, but I want to start building a stronger network—but I just can't bring myself to reach out and call people or attend formal events. It feels like the only option is to magically become an extrovert. What should I do?
A: Networking when you're not actively looking for a new job is the exact right time to be networking—especially for an introvert. Without the pressure of feeling like you need to get a job lead out of your conversation, you can be more sincere and genuinely curious to learn about and share with your contact. What's more, the old stereotype of large networking events filled with passing business cards and delivering 30-second commercials isn't the norm anymore, so introverts can breathe a little easier. Networking occurs in many different situations—on the job, through an alumni group or sports club, at a religious organization, or even in the aisles of your grocery store. There are many avenues of networking to pursue and the key will be finding one that plays to your strengths and sets you up for success. Extroverts do not have to be the only people who are good at networking.
Attending formal events is just one part of what it takes to become a skilled networker. A first step might include researching organizations and opportunities on LinkedIn, Glassdoor, or an organization's Twitter or Facebook page. But introverts need to be careful here: If you assume—or hope—that networking can take place solely via email or phone, you'll need to think again. Networking requires time and effort to meet people face to face. It takes preparation as well, which many introverts will welcome. You might ease any anxieties by scripting out the conversation you want to have, including key questions you'd like to ask and information about yourself that you want to make sure you mention. And remember, any networking interaction should conclude with an offer to help your contact. No one in a networking meeting is expecting an entertainer—they are expecting a valuable, knowledgeable conversation and any introvert can have that with proper preparation.
There are many new iterations of networking to focus your energies on. For a pragmatic, relatable field guide on how to make networking more approachable, see Devora Zack's newly released book, Networking for People Who Hate Networking: A Field Guide for Introverts, the Overwhelmed, and the Underconnected. Many people find themselves networking in unexpected places, such as on the sidelines of their kids' softball games or in their hair stylist's chair, and Zack's "Notes from the Field" illustrate real-life scenarios that bring networking advice to life, no matter the situation. Networking is increasingly about just talking to people you see on a regular basis. Depending on the information you seek and your specific goals, you might target a former boss or colleagues in your industry. Networking within existing relationships will be far less daunting or intimidating to an introvert. You might even set up some low-risk networking meetings with a colleague you work with on a daily basis. Build off strong relationships and remember that it's all about being curious.
Start setting some small, actionable tasks for yourself and ask for support where you need it. Maybe you add a calendar reminder to reach out to a LinkedIn contact every other week to set up a coffee meeting. Use the buddy system when attending a professional event—it can even be two introverts going to the event together; the key is simply to hold each other accountable and set realistic goals. Events are now designed around creating more comfortable, natural networking opportunities—right down to color-coded name tags to indicate who might have a job or industry in common with you. Perhaps there's a designated cocktail hour for networking before a speaker's presentation or small tables of just a few people who will be asked to discuss a key idea together. Considerations like this will make it much less threatening to approach others and easier to follow up.
While introverts might not naturally gravitate toward networking, their typical strengths are in fact highly valuable to this activity. Zack's book emphasizes that building networking confidence and success can be achieved by leveraging one's own gifts and strengths. For example, introverts tend to be focused, active listeners who ask the right questions and are interested in acquiring knowledge. These traits lend themselves to sincere conversations and investment in long-term relationships. The theme and secret to networking success is simply to be interested in others. Zack promotes the "Platinum Rule" in her book: Treat others the way they want to be treated.
Networking is an investment of time and energy—whether job seeking or not—even after you've landed your next role. Continue to reach out to people and develop relationships. With regular practice, networking as an introvert will become easier.