Job Doc
How private should I keep my social media while doing a job search? Elaine Varelas shares her perspective
While searching for a job, one of the precautions candidates must take is how social media can affect their candidacy. What's visible and what's private should be reviewed with measured consideration. Elaine Varelas offers insight on how private profiles should be.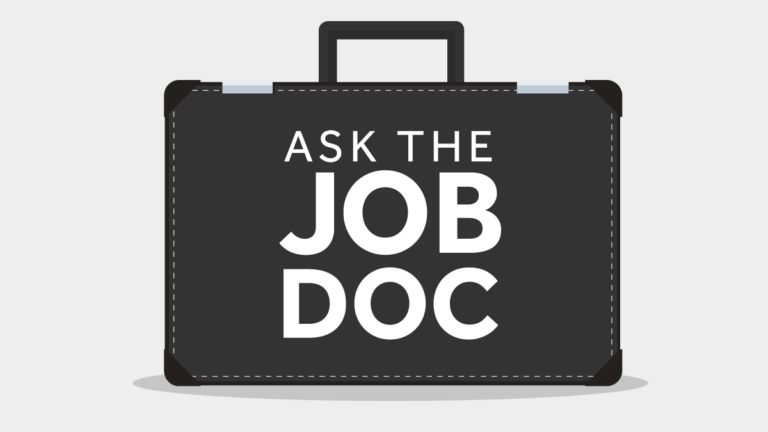 Q: It seems like everyone's social media is "public" these days. I'm looking to advance my career with a new job but I'm nervous about my prospective boss "Googling" me. I've heard I should make my accounts private, but I've also heard that no social media presence other than LinkedIn could be a red flag. What advice should I follow? How do I know what's okay to keep public? What do hiring managers really look for or not want to see?
A: Be concerned, very concerned, about your prospective boss Googling you and checking you out on LinkedIn, Facebook, Instagram, Twitter, you name it. Potential employers are going to check you out on every form of social media they can access. If you haven't reviewed your social media presence, do so today. Companies are not trying to find reasons not to hire you—they simply want to understand you, your activities, your judgment, and how responsible of a person you are or aren't. Your social media practices show who you are—meaning an employer is going to have two different perceptions of you if you're a marathon runner versus a marathon drinker, so the nature of your social media presence is very important.
A good practice is to keep all accounts private except LinkedIn. Eliminate concerns about Facebook or Instagram that show you and the red Solo cup in college, the last ten bachelor or bachelorette parties, motorcycle racing, or anything else that demonstrates a regular itinerary of risky behaviors—any questionable behaviors on a regular basis are what people are going to worry about. Regularly review security settings; they are changing all the time. And please believe what you have heard—nothing online is really private, but take immediate action to mark it as private as you can.
LinkedIn is the most acceptable social media for business and professional use, and that's where you should be. Your presence on LinkedIn becomes more important because prospective employers are going to look at how many connections you have, who you are connected to, and your job history and descriptions. This "Real Estate" can be enhanced with some focused effort to showcase the skills you want to use, and your areas of interest. You can add presentations you have done, professional associations, samples of writing, and interact with content that's important to you and your industry—all things to impress the recruiter and hiring manager so much that they don't need to go elsewhere to see more of your online life.
Everything about your online profile creates the opportunity for people to form a perception. In terms of Google, you should certainly see what comes up for you, though you may have a limited impact on what's there. But for your own accounts, you have control and need to exercise it judiciously. Before you post think, "What's the perception that may give a hiring manager?" Does it put you or your candidacy at risk? As unfair as that may be, that's the question to ask. Even if you think, "I don't care, it's who I am," be able to say that from the position of having the job. Not everybody needs to know everything about you. You need to be in control of your own information, and you can let more people in later.
Not having a social media presence other than LinkedIn is not a red flag. Professional behavior is being recognized as more and more important in social media, and so is having a line between what's public and what's private.