Job Doc
Does my potential employer help grow their employees? Elaine Varelas provides guidance on how to find out
A temp-to-perm role provides the opportunity to get a feel for an organization before you decide to accept a position permanently. Do they help you grow? Are there development opportunities, or does it seem like a dead end? Elaine Varelas shares advice on how to arm yourself with as much information as you need before you accept or decline the offer.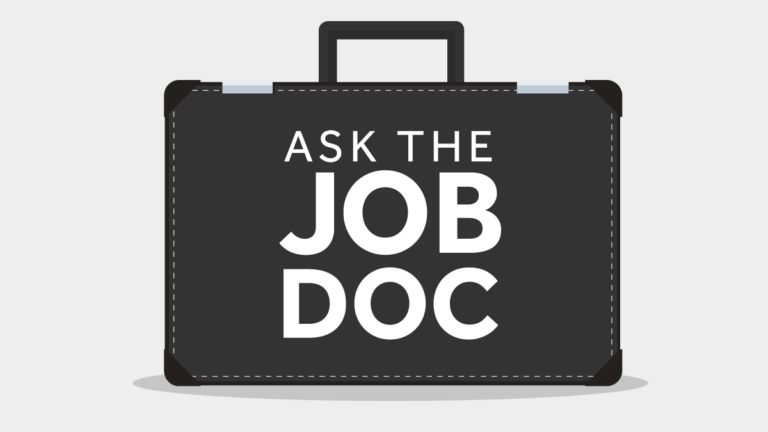 Q: I'm a temp at a university. My role and my supervisor are both a good fit. At the end of my 90-day trial period, they plan to offer me the role permanently – but I'm not sure about accepting it. Others who started in similar temp-to-perm roles have been in those same seats for up to 20 years. Can this kind of thing mean they're not growing their employees, or is that kind of loyalty a positive sign?
A: Congratulations, receiving an offer for a switch from temp to perm is a great position to be in. It means that your manager is pleased with your work, your work ethic, and the interactions and communications that they've had with you. As far as not being sure about accepting it, you've had three months to gauge what the job looks like and gauge your relationship with your supervisor. Whoever you are talking to who has been at the organization without development for 20 years, shame on them – unless that is what they wanted.
While you have been there, have you had the opportunity to develop new skills? Were you offered training or learning experiences, and did you see that opportunity for others? This topic would be a great discussion to have with your supervisor. Let them know that you've enjoyed your three months. Ask them about learning, about development, and opportunities for growth. You can even ask them why someone might stay for 20 years in the same role. Is there a career path that employees can travel? Are employees encouraged to apply for open positions in other departments? Based on what you hear, review whether it is in sync with your longer-term goals. Don't make it seem like you can't wait to leave that role, but let them know that you're interested in development, career growth, and learning new skills. Not everyone shares the same career goals as you. Some people may choose to remain in a role because it fits with other areas of their lives. I have seen people "underemployed" because they are pursuing a writing career, working in theater, or have significant family responsibility.
If every person who started in this type of temp-to-perm role has not been promoted, you need to ask why. I would ask your manager and the people in these roles. And consider – are you talking about one person or 20? These are very different scenarios.
Most people are loyal to organizations that provide development. Typically, universities offer great benefits, including opportunities to learn. Use your own judgement gained over these 90 days, information from your manager, and an understanding of your ability to advocate for yourself before you decide to accept or decline the offer.