Job Doc
I never heard back after a presentation interview. What do I do now? Elaine Varelas explores ghosting in the job search
As ghosting becomes a more common experience for recruiters and candidates going through the job search process, it can get a little discouraging. But there are ways to mind your own actions and behaviors that may minimize your risk of being ghosted. Elaine Varelas explores levels of investment, as well as communication techniques you can use to try and keep yourself in the loop.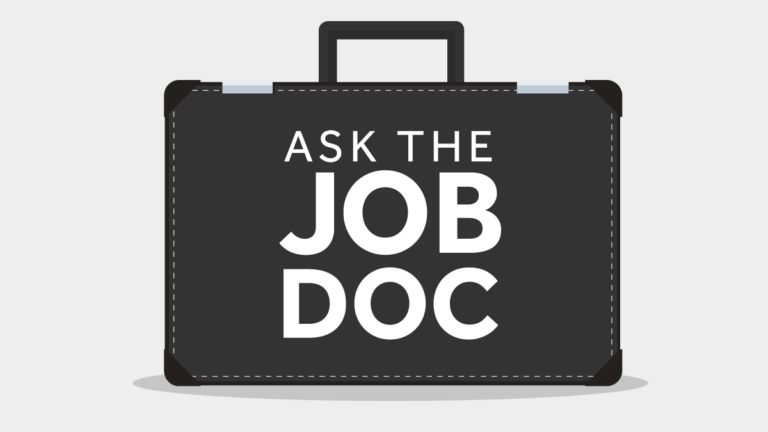 Q: I went through a lengthy interview process including a presentation in front of a full panel. I thought it went okay, but I have heard nothing. I called and emailed, and even after multiple attempts at reaching out, I have not had one response. Is ghosting candidates becoming a common practice, and is there anything I can do to avoid it? How do you tell a company this isn't cool?
A: Ghosting – the act of disappearing after some kind of contact, where there is an expectation of continued contact – is becoming more commonplace in the job search. This behavior on the company side or the candidate side is unacceptable. Organizations need to be responsive to candidates and the demands they place on them as a part of the interview process. Ghosting a candidate who has invested this amount of energy reflects poorly on the professional staff and the brand of the company itself.
There should be a quid pro quo in communication between candidates and companies based on the level or investment of energy. If you send a resume to a company, there's almost no investment of energy, so you shouldn't necessarily anticipate a contact back. If you have a networking meeting, you can expect an email. If you have an interview, then you should expect a phone call. And based on a lengthy interview process with a presentation in front of a full panel, you absolutely deserve a phone call back. If you send a resume and don't get any response, that's too bad. But if you meet someone face-to-face, then you deserve a personal response, even if it is via text or email. A larger investment, like a panel interview or presentation, or a half-day series of interviews, calls for verbal feedback.
There are many reasons for delays in communication. Things can change in organizations over short periods of time. They may have decided not to fill the position, or maybe they made an offer to the first-choice candidate and they are waiting to see if that person accepts. However, especially in a case like this, you should absolutely receive some kind of contact from the organization about your status, even if the information is, "We have made no decisions yet."
There are a few ways to avoid a lack of contact following a meeting. Before you leave the organization, you want to confirm next steps. Ask, "Who will I will hear from, and in what time frame?" That way, when there's an agreement that you'll hear from someone specific within the next two weeks, you can call that contact if you don't hear. Typically, those kinds of commitments are upheld by the people who agree to respond.
If Human Resources wasn't involved in this process, a call to HR to ask about the follow up on an opportunity will make the situation more visible to someone who may be able to change this behavior. Though it is frustrating, don't get mad. There's nothing to be gained from anger, especially if you want to continue to express your interest in the organization. This is the exact kind of candidate treatment that Glassdoor was created for: To give people insight into unacceptable behaviors at specific companies, anonymously.
As a candidate, you should always be professional and respectful. Recruiters are also enduring a number of candidates who agree to interviews but never show. If you know you are not going to accept a potential job offer, let them know in a timely fashion. Learn how to turn down invitations for interviews or job offers professionally. Don't ghost a recruiter, don't ghost a company, and recognize that your personal brand is only as good as the actions you demonstrate as a candidate.